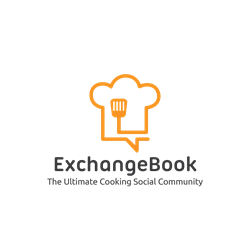 New York, New York (PRWEB) September 15, 2015
Exchangebook.net is being termed as one of the top portal where chefs, foodies and wine makers could come together and exchange their ideas and recipes with each other. Not only this, it will be a social media type website wherein even restaurant owners could advertise the details of their business as well.
The founder has announced that Friday, October 2nd 2015, he will be hosting a website launch party which will take place on a yacht. The yacht will circle around the Manhattan Island and the party will last for 3 hours. This party will be open to public and the entrance will be free of charge. Food and drinks will be available onboard the yacht throughout the night, and will also be free of charge. Boarding will be between 7:30pm and 8:00 pm in Chelsea Piers, NYC, Pier 61 Marina. The party and cruising is scheduled to be between 8pm to 11pm. Must be 21 years of age and over to participate. There is no need to pre-register for this event.
A live DJ will also be present at the party and there will be plenty of other fun and entertainment activities through the evening. Several raffles and giveaways will be announced during the event. The owner has specifically requested wine lovers, bloggers, chefs and even restaurant owners to turn up at the event and network with each other and use the site for further taking their work and businesses forward.
Exchangebook.net will be a one of a kind website and the founder is upbeat about it. One of the key spokesmen was quoted as saying,
"We have put in a lot of work for our site and we are now looking to see how good our efforts have been. The party has been meticulously planned and we hope to see a great turnout."
The capacity of the party is for 80 people and the organizers are hoping to see quite a lot of enthusiastic people participate in it. As for the website, users who wish to register to the website will need to make a onetime payment of $10 and they can will have unlimited lifetime access to recipes, forums and more.
ExchangeBook.net is scheduled to officially launch on November 1st, 2015.
About Exchangebook.net
ExchangeBook.net is a social media styled site which is currently being finalized. The focus of this site is to allow different people to network, be it bloggers, wine lovers, restaurant owners, foodies, chefs and more. People can exchange recipes, ideas and restaurant owners can even advertise their business as well.
Contact Information:
Contact Person: Frank Bruno
Contact Number: 718-501-5803
Email: ExchangeBookNY(at)gmail(dot)com
Facebook Page: https://www.facebook.com/ExchangeBook.net