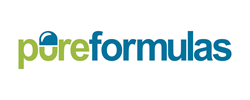 "Our goal is to increase our customers' awareness using informative videos and guides carefully prepared by our in-house nutrition professionals." PureFormulas CEO Jose Prendes
Miami, FL (PRWEB) September 14, 2015
South Florida-based health supplement e-retailer PureFormulas has launched a comprehensive Gluten Free Lifestyle special as a service to its customers for Celiac Awareness Day.
The informative online special includes videos and guides with comprehensive information about gluten, its effects on the body, distinguishing gluten sensitivity from celiac disease, gluten-free recipes, grocery shopping guides, and links to hundreds of gluten free products including flours, snacks, spreads, dressings, dips and more. The special can be found at https://www.pureformulas.com/gluten-free-lifestyle.
"There seems to be some confusion and myths about gluten and its effects on our bodies," said PureFormulas CEO José Prendes. "Our goal is to increase our customers' awareness using informative videos and guides carefully prepared by our in-house nutrition professionals."
The Gluten Free Lifestyle special will remain a permanent fixture on PureFormulas.com. While the National Foundation for Celiac Awareness has designated May as Celiac Awareness Month, selecting September 13 as Celiac Awareness Day gives the health community another opportunity to advance widespread understanding about the genetic autoimmune condition.
Customers who sign up at https://www.pureformulas.com/gluten-free-lifestyle will receive one coupon with a 20 percent discount for PureFormulas Gluten Protect, a nutritional supplement that helps the body digest gluten. They will also receive nutritional information, and gluten-free recipes, among other resources.
About PureFormulas
Headquartered in Miami, FL, PureFormulas.com is a leader in the online health supplement space, distributing GMP-certified quality products, including dietary supplements, organic food, beauty products, sports nutrition supplements, and pet products, with an average of 400,000 active customers and 80+ service professionals. PureFormulas.com features a secure and friendly online shopping experience providing free shipping on more than 40,000 products. PureFormulas' professionals work with a board of healthcare advisors, naturopaths and chiropractors to keep up-to-date with customers' needs and healthcare trends. PureFormulas' mission is to maintain daily motivation and passion for healthy living, with a focus on high-level customer service and quality products. For more information on PureFormulas, please go to: http://www.pureformulas.com.