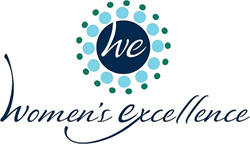 Birmingham, Lake Orion, Clarkston, Metamora, MI. (PRWEB) September 13, 2015
The specialists at Women's Excellence in Bladder Control want to ensure that a full evaluation is done conveniently and discreetly in the bladder center, which is dedicated to bladder control issues. They offer cystoscopy, urodynamic bladder testing, potassium sensitivity testing and ultrasonography in the office.
Whether a patient has been treated before with surgery, medications or has a bladder control problem that has just begun, Women's Excellence in Bladder Control is designed to diagnose, treat and improve their symptoms. They treat women of all ages for their bladder control problems.
"I was putting off surgery for my bladder because everyone I knew that had surgery done for their bladder said it didn't work. Finally, a friend of mine had her bladder suspension by Dr. Zaidan and it worked. I haven't leaked since I had the surgery."
Women's Excellence is the most comprehensive obstetric and gynecologic office in Michigan. They also specialize in menopause, weight control, bladder control, endometriosis, robotic surgery, pelvic floor physical therapy, and midwifery services. The knowledgeable, well-trained, compassionate physicians and healthcare providers of Women's Excellence are taking new patients and are conveniently located in four locations throughout southeastern Michigan, Birmingham, Lake Orion, Clarkston and Metamora. For more information, visit http://www.womensexcellence.com.