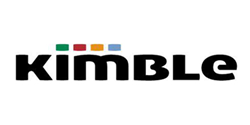 Anyone who is trying to run a growing services business without a predictive system like that is handicapping themselves!
(PRWEB) September 14, 2015
Kimble Applications announces it has signed a contract with ThoughtFocus, a leading global professional services provider that specializes in software and hardware engineering, strategy consulting, and high-end business process outsourcing. Deployment of Kimble's industry-leading professional services automation (PSA) software to 1,100 seats across the US, India and the Philippines will begin immediately and is expected to be completed early in the first quarter of 2016.
A Blackstone Group Innovation Fund portfolio company, ThoughtFocus is expecting rapid growth in the next two years and can no longer rely upon its existing amalgamation of spreadsheets and 'homegrown' applications that today make up its back office IT infrastructure.
"What we've got right now can't scale the way we need it to," explains Chris DeBrusk, CEO, ThoughtFocus. "Kimble is just what we need: it will replace our current time tracking, employee expense management, sales and lead management, resource management, and revenue forecasting systems."
He continues: "I can't wait for it to be fully implemented as the level of granularity the system can provide to us about the business is amazing. Today, I know my rough monthly numbers seven to ten days after the month end and with Kimble, I know what they will be before the month closes. Anyone who is trying to run a growing services business without a predictive system like that is handicapping themselves!"
Sean Hoban, CEO of Kimble Applications, adds: "We are delighted to be working with Chris again. This opportunity represents further evidence that Kimble is becoming the de facto Salesforce cloud solution for independent and international consulting firms."
ThoughtFocus expects the Kimble system to help it to drive decision-making responsibility lower within the organization because it provides a framework to allow more autonomy to junior managers, whilst simultaneously leaving senior leaders with the visibility and control to spot and correct bad decisions before they can become a problem. Another expected benefit is the cutting of the turnaround time for invoicing from ten to three days. This will effectively give ThoughtFocus back an entire week of cash flow, since invoices tend to be paid based on when invoices are received, rather than when they are dated.
DeBrusk also cited the Kimble team's flexibility and speed as a reason for selecting the company above alternatives: "We have a specialist capacity-based hybrid captive where we set up and run offshoring locations for various clients, and Kimble was more than willing to extend its core capabilities materially to help support this part of our business. No platform meets all needs, yet most vendors have a 'take it or leave it' attitude about their products, or else take 18 months to get moving. Kimble's level of adaptability and speed to action is refreshing.
"Plus, it has to be one of the most cost effective solutions out there."