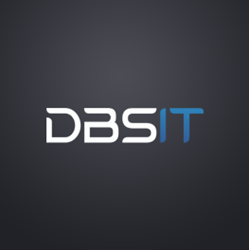 When it comes to customer satisfaction, DBSIT's goal is to go beyond your expectations.
Perth, Australia (PRWEB) September 28, 2015
DBSIT is a software development country based in Perth, Western Australia. It has been offering both IT and software development solutions to businesses both in Australia and around the world since 2007, and has announced that it will be offering new services to the finance sector in Australia.
Australia's finance sector is sophisticated, and its strong economy and excellent positioning has made it a financial hub in the fastest growing region in the world. However, the sector also faces many new challenges, some of them due to the influence of global markets on the country.
A new discussion paper by the Climate Institute has pointed out that the finance sector in Australia is unprepared for the potential impacts of climate change. (http://www.theguardian.com/business/2015/jul/12/australias-finance-sector-heavily-exposed-to-climate-risk-report-says)
It also warns of threats to the insurance, superannuation, and banking sectors, and says that although several submissions which made to the financial sector inquiry in 2014 referred to the risk from climate change, the final report failed to mention the issue.
With the coal industry struggling as China aims to cut down their coal use, and slaps stricter quality tests on imports, and coal prices down by close to $US60 per tonne, the markets are indeed showing signs of slowing down.
DBSIT have long been committed to the Finance Sector in Australia, and as the markets naturally rise and fall, many in the sector will take advantage of the lull and use the time wisely. This means updating software, developing IT solutions, and consulting with experts.
The finance sector is highly advanced in Australia and needs IT solutions which allow those in the industry to have as much information at their fingertips as possible, without being overloaded by data and hard-to-use systems.
DBSIT offer these services and are experienced in providing solutions and solving problems for both small and large businesses. This software development company is one which rewards innovation, and consistently offers the best in cutting-edge solutions so that their clients have the best technology at their fingertips.
They also focus on ensuring that employees are using software which is dependable, and makes their lives easier every day.
This Perth software company aims to make transitioning to better software and IT solutions an easy process so that businesses can focus on their day-to-day needs. They also ensure that their clients are getting the most bang for their buck, allowing them to update and expand in the future if necessary.
Because each business has different requirements, DBSIT aim to always use the most innovative approaches to tackle each problem. This ability to think both strategically and creatively has led to them being one of the best software development companies in Australia.
If you're looking for custom software development in Perth, be sure to get in touch with DBSIT, who will revolutionise the way you and your team do business.