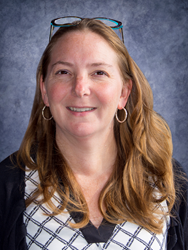 Wilkinson's presentation will take place on the first day of the event, Wednesday, October 7th, 2015, at 2:00 PM Pacific Time.
West Haven, CT (PRWEB) September 15, 2015
Watson Inc. is proud to announce that Alice Wilkinson, VP Nutritional Innovation at Watson, will be one of the speakers at the Supply Side West conference in Las Vegas, Nevada. The title of her presentation is "Know Your Product Will Meet Label Claim."
Alice Wilkinson is one of the foremost industry-recognized experts in the field of nutritional formulation. In this presentation, Wilkinson will explain why knowing a product meets label claim is crucial to the brand manufacturer. The brand manufacturer needs a comprehensive understanding of the critical control points that influence the quality of their end product. In this presentation participants will learn what factors manufacturers should be most concerned about and what steps you can take to ensure your label claims are met. In the nutrition industry, effective quality control is essential. When a product contains lower nutrient levels than stated on the label, quality control procedures are failing.
Wilkinson will also outline what should be considered starting with formulation, nutrient form selection, processing condition, supplier quality programs, packaging considerations, shelf life and stability testing. Other topics will include what should be required from ingredient suppliers regarding ingredients supply and quality programs including allergens, contamination/adulteration. GMO, product recalls, ingredients identification or authentication and organic certifications. Particpants how transparency can build consumer trust and influences their buying decisions.
Wilkinson's presentation will take place on the first day of the event, Wednesday, October 7th, 2015, at 2:00 PM Pacific Time. More information an be found on our website http://info.watson-inc.com/ssw15-vendorbrief
About Alice Wilkinson:
Alice Wilkinson has been working at Watson for 15 years and is currently the Vice President of Nutritional Innovation. She attended the University of Connecticut where she obtained her bachelor's degree in Animal Science and her master's degree in Food Science.
About Watson:
Watson is one of the highest quality suppliers of products and services geared towards enhancing human health and nutrition around the world. We are a leader in developing quality products and innovative ingredient systems for the food and supplement industries. Expertise in custom nutrient premixes, microencapsulation, agglomeration, micronizing, spray drying, and film technology allow us to develop unique formulations and products using Watson manufactured value-added ingredients. For more information on Watson see http://www.watson-inc.com.
Contacts:
Watson Inc.
Moira Watson, V.P. Marketing & Communications
moira.watson(at)watson-inc.com
800-388-3481 or (203)932-3000
Company info:
Watson Foods Co., Inc. DBA Watson Inc.

Corporate headquarters: 301 Heffernan Drive, West Haven CT 06516
CEO: James T. Watson
Website: http://www.watson-inc.com
Employees: 280