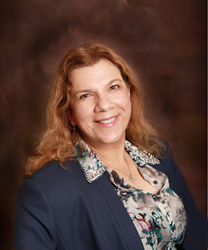 "Working with ComplianceOnline and MetricStream to build this premier event for life sciences companies allows us to team up with the best minds in life sciences today," said Angela Bazigos, Morf Media Inc. chief compliance officer."
San Francisco, CA (PRWEB) September 14, 2015
Morf Media Inc., developer of next generation training delivery platforms, including soon-to-be released Morf Playbook™ and Morf Learning™, and ComplianceOnline, a division of MetricStream, today announced that the Medical Device Summit 2015 is nearly sold out. Managers are urged to register here this week to secure their seats at this premier conference in San Diego, California, on September 17-18, 2015 at the Hilton San Diego Bayfront.
The Medical Device Summit 2015 agenda is packed with presentations that span topics on Medical Device Bioresearch Monitoring and Medical Device Single Audit Program (MDSAP) and Other Third Party Programs to Investor Strategy Sessions. Important business sessions will include leadership platforms such as Bringing Compliance to the Boardroom and showing Compliance as a Merger and Acquisition Strategy.
Global business leaders, regulatory experts, compliance officers and technology experts will converge at the Medical Device Summit 2015 in San Diego to debate the momentum, economic impact and viability of meeting strategic compliance goals. The summit is focused on delivering the training and the information life sciences companies need to ensure quality and patient safety while tapping into innovation and speeding products to market – all while taking a strategic approach to managing compliance in today's global economy.
"Working with ComplianceOnline and MetricStream to build this premier event for life sciences companies allows us to team up with the best minds in life sciences today," said Angela Bazigos, Morf Media Inc. chief compliance officer." I look forward to meeting and networking with colleagues, debating in the sessions, seeing next generation technology unveiled and the fun at the after events…Medical Device Summit 2015 is a winner for getting a clear view of the business opportunities in store."
San Diego promises to be a great location for the summit, offering world-class dining and attractions, built on a rich history and unique culture. With hundreds of daily flights to international locations, and a thriving downtown, San Diego is an enjoyable destination.
For more about Morf Media Inc and Morf Learning, please visit http://www.morflearning.com
Twitter @morfmediainc
About MetricStream
MetricStream is the market leader in enterprise-wide Governance, Risk, Compliance (GRC) and Quality Management Solutions. MetricStream solutions are used by leading global corporations in diverse industries such as Financial Services, Healthcare, Life Sciences, Energy and Utilities, Food, Retail, CPG, Government, Hi-Tech and Manufacturing to manage their risk management programs, quality management processes, regulatory and industry-mandated compliance and other corporate governance initiatives. MetricStream's customers include UBS, Société Générale, Pfizer, Philips, Cummins, Kellogg's, Mondelez International, SanDisk, and NetApp.
MetricStream also owns and operates the http://www.ComplianceOnline.com portal - the largest GRC advisory network and one of the largest GRC communities. MetricStream is headquartered in Palo Alto, California, USA.
About Morf Media, Inc.
Morf Media, Inc. is transforming training into playbooks for the mobile workforce. For the first time companies can provide one to one training to millions of customers, staff and partners on a smart phone or tablet. Targeting companies in highly regulated industries, including financial services and life sciences, Morf Media makes training fast, fun, easy and mobile. With its proprietary Morf Playbooks,™ interactive three minute mini courses and a virtual Coach,™ Morf Media training delivery platform empowers professionals to transform content into effective, engaging digital playbooks that help people fill out forms properly, engage in compliance training, reference policy details and get reminders and compliance notifications on the go. Morf Media offers secure centralized reporting for managing governance, regulatory and compliance training on a sustained basis. Founded in 2013 by a seasoned management team, the company is based in San Francisco.
Contact:
Heidi Wieland
Vice President Marketing of Morf Media, Inc. USA
805-722-7413
Heidi(at)morfmedia(dot)com