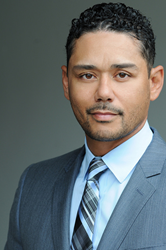 News of Payscout's expansion has facilitated an ongoing stream of development opportunities that will, no doubt, generate ongoing interest and recognition for the company.
Los Angeles, CA (PRWEB) September 14, 2015
Cleveland Brown, the CEO of leading global payment processing provider Payscout, Inc., has been asked to join a select group of payments industry leaders at the ETA Payments Fly-In on Capitol Hill. The ETA Fly-In will be held on September 16–17 in Washington, DC, at Holland & Knight LLP (800 17th Street NW, Washington, DC). The invitation is one of several which Payscout has received in recent months, welcoming the company's participation in high-profile industry events and editorial projects.
The ETA Payments Fly-In is organized by the Electronic Transaction Association, a leading legislative advocate and trade association for the payments industry, representing 500 companies worldwide. The event will serve as an opportunity for ETA members to meet with members of Congress who serve on two new Congressional Payments Caucuses and with federal regulators to discuss current issues facing the payments industry. Topics under discussion will include data breach, EMV (Europay, MasterCard, Visa) migration, patent reform, marketplace lending, Operation Choke Point, digital currency, and Consumer Financial Protection Bureau topics such as prepaid cards and arbitration.
Payscout's accelerated growth and expansion were recently recognized by Inc. magazine. Payscout placed #434 on Inc. magazine's Inc. 500 list of the nation's fastest-growing private companies, which represented a jump of nearly 2,000 compared to the company's 2014 ranking of #2,416. Payscout also ranked #24 in the national financial services category, with both distinctions placing the company near other ultra-high-performing national companies.
"We are grateful to see robust growth and public attention resulting from the labors of our wonderful team," said Brown, who is also a member of the ETA's ISO Practices Council and the Risk, Fraud & Security Council. "News of Payscout's expansion has facilitated an ongoing stream of development opportunities that will, no doubt, generate ongoing interest and recognition for the company."
"Payscout's growth is also paralleling a rise of millennial entrepreneurs," notes Brown. "Millennial entrepreneurs are a large part of our client base, and our company is well-aligned to help transform the entrepreneurial mindset of this demographic into a positive economic force."
With its primary mission to support the entrepreneurial dream one transaction at a time, Payscout also services a large portfolio of small to medium businesses (SMBs) in America. According to Forbes, since 1995, small businesses have created over 65% of net new jobs, and over 50% of the working population works in a small business. (2) "Businesses do not exist in a vacuum," says Brown. "The strength of America's small business segment have been a huge contributor to Payscout's unprecedented growth these last few years."
Furthermore, as a result of its position to serve these sectors and others across the globe, Payscout expects to continue growing by capitalizing on the global eCommerce market. With tier-one bank sponsorships in the United States, Latin America, Caribbean, Asia-Pacific and Europe, Payscout is able to offer payment processing solutions for both brick-and-mortar and eCommerce transactions when and wherever a merchant wishes to do business. Payscout's focus is to simplify the merchant and customer experience to ultimately reduce payment costs and improve conversions for global payment acceptance.
Brown sees the ETA Payments Fly-In on Capitol Hill as an opportunity to stay abreast of important legislative issues affecting the payments industry, as well as a forum for offering valuable insights to influential policy makers about the inner-workings of the payments industry. "One of Payscout's missions is centered on educating the public about emerging global markets and the importance of electronic payments to this global commerce trend," Brown noted. "It is critical for U.S. legislators and members of the industry alike to work together in properly supporting what is sure to be an oncoming wave of new global ventures."
For more information on Payscout, visit http://www.payscout.com.
About Payscout, Inc.:
"Payscout Supports the Entrepreneurial Dream One Transaction at a Time."
Payscout is a global payment processing provider covering six continents by connecting merchants and consumers via credit, debit, ATM and alternative payment networks. What differentiates Payscout is their mission "to support the entrepreneurial dream one transaction at a time." They achieve this by being a thought leader in the payments industry. Their "GO GLOBAL NOW" technology platform gives merchants instant access to 100+ countries, billions of consumers and trillions of dollars. Payscout offers payment processing solutions for brick-and-mortar and eCommerce transactions. The company has earned acclaim as a new-generation provider of merchant banking services, specializing in online/‌eCommerce retailers with a predominant proportion of card-not-present (CNP) transactions, and it is one of the few providers to deliver a true global payment solution that encompasses all merchant risk verticals. Customers can access Payscout's credit card processing services via a state-of-the-art, web-based user portal and through direct interactions with highly-trained experts. In addition to supporting thousands of clients across a multitude of industries and all 50 American states, Payscout maintains global partnerships with VISA USA, Bank of America Merchant Services, VISA Europe, VISA Latin America, VISA Asia Pacific, MasterCard Worldwide, China Union Pay, Deutsche Bank, First Data and Payscout Brazil. Payscout was recognized as one of America's fastest-growing privately held companies in 2014 and 2015, ranking #2,416 in 2014 and #434 in 2015, on Inc. magazine's Inc. 500/5000 list. Within the financial services industry, Payscout placed #140 in 2014 and #24 in 2015. For more information, visit http://www.payscout.com.
1. O'Brien, James. "Why Millennials Could be the Most Entrepreneurial Generation Ever"; Amex OPEN Forum; August 20, 2014; americanexpress.com/us/small-business/‌openforum/‌articles/‌why-millennials-could-be-the-most-entrepreneurial-generation-ever/.
2. Nazar, Jason. "16 Surprising Statistics About Small Businesses"; Forbes; September 9, 2013. forbes.com/sites/jasonnazar/2013/09/09/16-surprising-statistics-about-small-businesses/.