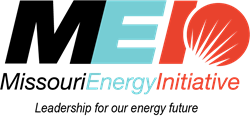 Jefferson City, MO (PRWEB) September 16, 2015
The 2015 Missouri Energy Policy Conference (MEPC) has announced its working agenda for the October 6-­‐7, 2015 conference held at the Eric P. Newman Center at Washington University – St. Louis. Partners from across all sectors are invited to register and take part in the largest and most recognized energy policy conference in the Midwest.
The conference will kick-­‐off with a keynote speech from writer and renowned energy policy specialist, Steve LeVine, on the topic of energy geopolitics. LeVine, Washington Correspondent at Quartz, Adjunct Professor in Energy Security at Georgetown University, and a New American Foundation Future Tense Fellow, has received high acclaim for his new book, The Powerhouse . Attendees will receive a complimentary copy of The Powerhouse.
Presentations offered on the first day of the conference include:
● Utility Transition -­ EV Vehicles and Load Management: Exploring how EVs are impacting the utility landscape -­‐ Chuck Caisley of Kansas City Power and Light.
● Clean Power Plan Implemented: How several states in different EPA regions are planning and responding to the recently announced Clean Power Plan -­‐ Missouri Department of Natural Resources.
● Clean Power Plan Reliability : How the newly announced Clean Power Plan may impact reliability from regional ISOs and how they plan to deal with the new policy -­‐ Jennifer Richardson of MISO Energy and Lanny Nichol of Southwest Power Pool.
During the second and final day of the Midwest Energy Policy Conference, attendees can expect sessions covering a variety of topics in the energy field, including:
● Natural Gas Trends and Preferred Use: Explore the changing landscape of natural gas and its impact on the future -­‐ Ryan Kerr of Gas Technology Institute and Brendan O'Brien of American Gas Association.
● Energy Storage Midwest Leadership: Discussion surrounding the Midwest's leadership in energy storage as our energy portfolio grows -­‐ John Buchanan of Ecoult and Lynn Trahey of Argonne Labs Joint Center for Energy Storage Research.
● Utility Transitioning Landscape -­ Generator Consumer Compact: Learn how deals were reached in other states regarding transitional Consumer/Generator compacts and the ever-­‐changing energy landscape -­‐ Doug Scott of Great Plains Institute and Tom Kennedy of Entergy.
The conference will close out with a presentation to be confirmed at a later date.
The 9th annual MEPC is made possible by the Missouri Energy Initiative, a 501(c)(3) designed to encourage creative collaborations, promote affordable, reliable, and sustainable energy projects, and serve as an independent source on emerging energy issues. Through various partnership and community
collaboration, the MEPC continues its commitment to convening leaders from across the energy delivery sectors and the energy policy field for open discussions on key issues. Historically, the MEPC has hosted energy professionals from Illinois, Indiana, Iowa, Kansas, Kentucky, Michigan, Minnesota, Missouri, Nebraska, Ohio, Oklahoma, Tennessee, and Wisconsin.
As a reminder, registration is currently open for the 2015 MEPC. Available through September, is a special rate of $170.00 for government and nonprofit professionals. The Standard One-­‐Day Rate is $190.00 and $105.00 for government and nonprofit professionals and is available through October 6, 2015. The Student Rate for the conference is $75.00. To register or learn more about the 2015 MEPC, visit the MEI website at http://www.moenergy.org, follow us on Twitter: @moenergy1, or like us on Facebook at
Missouri Energy Initiative.
To apply for media credentials, please contact josh(at)moenergy(dot)org.