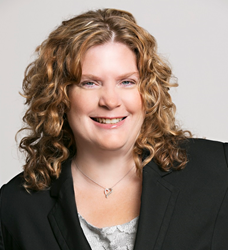 Melissa brings a depth of federal finance expertise that is vital to our growth.
Columbus, Ohio (PRWEB) September 16, 2015
Pearl Interactive Network, Inc. (Pearl) recently hired Melissa Metzger to lead the financial strategy for the company. As a key member of the executive team, Metzger will serve as the financial expert for Pearl, and will be responsible for leading the financial strategy, including accounting, budgeting, tax, and risk management activities.
Metzger will also drive the company to DCAA compliance, a set of federal rules that regulate accounting and operational processes for federal market-facing businesses. Pearl's markets include federal agencies, federal prime contractors, commercial clients, and insurance carriers.
Metzger brings 20 years of accounting and financial management expertise in several industries, including manufacturing, transportation, publishing, non-profit, and government. Throughout her career, Metzger has proven her ability to work within all areas of an organization to develop efficiencies, define and implement infrastructure/systems, and improve the effectiveness of processes. She also brings many years of successful fiscal management in a compliance and regulation-driven environment.
"Melissa is a strong fit for Pearl because she brings the entrepreneurial 'can do' approach that meshes with our corporate culture," said CEO Merry P. Korn. "Additionally, she brings a depth of federal finance expertise vital to our growth."
Metzger has a Master's degree in accounting and financial management from Keller Graduate School of Management of DeVry University, and a Bachelor's degree in accounting from Otterbein University.
For more information about Pearl Interactive Network, visit Pinsourcing.com.
About Pearl Interactive Network, Inc.
Pearl Interactive Network, Inc. is a for-profit social enterprise that delivers contact center staffing services – accessing a niche workforce of disabled veterans, veterans, military spouses, people with disabilities, and people living in geographically-challenged areas. Among the staffing services delivered – client-site or home-based – are contact center services, inbound and outbound call center, back office support, customer service, and administrative services. With 450 employees during peak hiring periods located in 26 states, Pearl continues to grow in the insurance and federal markets.