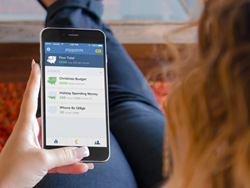 We are creating a whole new way of saving.
Belfast, Northern Ireland (PRWEB UK) 15 September 2015
PiggyPot, the Belfast-based consumer finance startup, is expanding rapidly following a successful trial earlier this year. The company, who are on a mission to make it easier and more rewarding to set aside funds for the future, is looking to grow it's team with four new full-time positions ranging from iOS and Backend Developers to Designers. PiggyPot is also moving to a new office in Belfast's city centre.
PiggyPot is a digital piggy bank for real money, allowing customers to quickly set up and contribute into an online saving pot, initially via the PiggyPot iPhone app. Customers can set up pots for anything, whether it's a budget for Christmas or Birthday presents or even a summer holiday. It's also completely free to use.
Founder, Gavin Shields, said: "It's human nature to set aside something for the future. Saving up for the things we want, rather than using a credit card or taking out a loan, helps us avoid getting into debt and possible financial trouble. The only problem is that banks often don't make it easy, and products like Christmas Saving Clubs tend to rip off their customers with the price of their products. With PiggyPot, we are building an innovative technology-based solution that is on the customer's side, and makes their lives easier."
"We're excited to be growing the team off the back of our early customer trials. I'm also personally excited to be growing a business in Belfast, with it's large and growing tech scene."
Gavin's previous startup, London-based tech company Turbulenz, has raised over $5million and employs 25 people in London, Japan and the US. Prior to that, he was an investor at $16billion venture capital firm, Summit Partners.