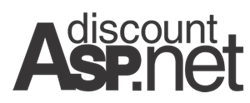 "TFS continues to evolve and significantly improves developer productivity with each new version. We are very excited to add shared TFS 2015 hosting to our solution portfolio" said Takeshi Eto, VP Business Development at DiscountASP.NET
Pasadena, CA (PRWEB) September 15, 2015
DiscountASP.NET, a Microsoft hosting solutions provider, announces launching shared Team Foundation Server (TFS) 2015 hosting. Hosted TFS 2015 is available in both USA-based and Europe-based data center locations.
Visual Studio Team Foundation Server 2015 is Microsoft's latest update to their flagship application lifecycle management solution. TFS 2015 brings a wide range of improvements including the ability to rename team projects, quick code edits through the web portal, ability to display bugs in the task board, customizable cards, backlog management and Kanban board enhancements, improved identity control and Git integration improvements.
"TFS continues to evolve and significantly improves developer productivity with each new version. We are very excited to add shared TFS 2015 hosting to our solution portfolio" said Takeshi Eto, VP Business Development at DiscountASP.NET.
DiscountASP.NET offers 30 days free for developers to test out the shared TFS 2015 hosting service for up to 5 users. The TFS account comes with one collection, within which developers can manage unlimited projects.
About DiscountASP.NET:
DiscountASP.NET is a leader in hosting solutions for Microsoft developers. A Microsoft Partner with the Gold Hosting Competency, DiscountASP.NET offers both shared and managed TFS hosting solutions and standalone TFS Build solutions. In addition to TFS 2015, DiscountASP.NET also supports TFS 2010, TFS 2012 and TFS 2013. For more information, visit http://www.DiscountASP.NET/TFS
All trademarks are the property of their legal owners