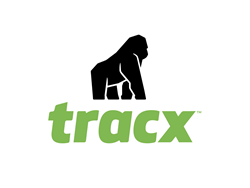 The world of social media can serve as an incredibly large focus group and is the perfect medium to extract insights and determine relevance because of its authenticity.
New York, N.Y. (PRWEB) September 16, 2015
Tracx Inc., the leading social business cloud for enterprises, today announced its collaboration with Aleteia on its #GoodIsWinning campaign to engage millennials socially before, during, and after Pope Francis' visit to Washington, D.C., Philadelphia and New York. Tracx will enable Aleteia to provide a better understanding of how to more strategically engage with Millennials moving forward based on their interactions with the campaign. Christian media company Aleteia's initiative is being overseen by Sports Media Challenge.
Using Social Media to Drive Excitement and Engagement
The #GoodIsWinning campaign has a "Pope Is Hope Digital Street Team" of digitally savvy millennials positioned on site and across the United States to cover the pope's visit and a social media command center located in Philadelphia will coordinate their activities. The #GoodIsWinning team will use the Tracx platform's social, sentiment and visual listening, and engagement features to monitor social streams, respond to conversations in real time, utilize social observations that uncover opportunities to interact, as well as track and report on activities. The team will also use Tracx for analytics-driven content generation. Tracx will enable the team to analyze and prioritize themes in real time so that relevant content can be created. Data from Tracx will be used to produce a daily infographic that will be released to the global media and general public to better understand the highlights of and reaction to the visit during the previous day.
Intelligence Gathering to Inform Future Engagement
The #GoodIsWinning campaign is using the Tracx platform to inform human analysts who will be monitoring and deciphering massive amounts of data to extract real-time intelligence and have a better understanding of how people, and in particular, millennials are receiving the pope and his messages. Tracx will provide sentiment analysis and identify topics that excite and ignite key audiences. Tracx will also provide influencer management to identify additional powerful social personas that can amplify the pope's message and serve as social ambassadors.
"The goal of the #GoodIsWinning campaign is to not only engage young people with faith and social justice issues, but to use communication channels to better understand what does and doesn't matter to them, providing one more tool for the Church to better connect with this very important audience," said Kathleen Hessert, Founder and CEO of Sports Media Challenge, the digital agency that created and is implementing the strategy. "The idea is to know, not guess, at what is relevant and how key issues are viewed by the largest generation in the world today. To gain these insights, we needed a robust social management platform that went beyond simply monitoring social conversations."
"The world of social media can serve as an incredibly large focus group and is the perfect medium to extract insights and determine relevance because of its authenticity," said Rick Rudman, CEO of Tracx. "We are thrilled to partner with Aleteia's #GoodIsWinning campaign to help them drive engagement among millennials and derive deep insights to inform strategy moving forward."
About Tracx
Tracx is the leading social business cloud empowering enterprises to build their brand, attract new customers, service existing ones and connect with other key audiences in the social-enabled world. Born smart, our solution analyzes and refines mass amounts of geographic, demographic and psychographic data from across the social web to deliver deep insights into customers, competitors and influencers. It then makes those insights actionable through its contextually driven Social Recommendation Engine, enabling smarter interactions that deliver meaningful business results. The world's most respected and leading brands such as BMW, Kraft Foods, and Rolex rely on Tracx to identify and target audiences, improve planning, enhance monitoring and effectively engage consumers. Tracx is headquartered in New York City with offices in Tel Aviv and London. For more information, visit http://www.tracx.com.
About Aleteia USA, Inc
New York based Aleteia USA, Inc is a Christian media company that develops digital brands and innovations for Catholics worldwide including Aleteia.org.
About Sports Media Challenge
Since 1988, SMC has been at the forefront of strategic communication consulting and training providing leading edge services to sports and entertainment brands, high profile celebrities, and emerging stars. The company has established an undisputed track record coaching clients to maximize public exposure while minimizing risks in a variety of public settings and circumstances. With years of unparalleled expertise, SMC has carved a niche as a go-to boutique communication agency and as thought leaders in both legacy and social media. It's Founder and President, Kathleen Hessert has counseled some of the most prestigious sports and entertainment global brands including those in most every major professional, collegiate and Olympic arena. SMC will continue to use Tracx after the Pope's visit to manage its growing social media management needs for its diversified list of sports, entertainment, and philanthropic clients.
###