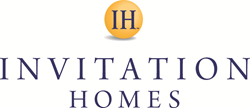 I am thrilled to join Invitation Homes at such an exciting time in the single family rental industry's development.
Dallas, TX (PRWEB) September 14, 2015
Invitation Homes today announced it has appointed Ernest "Ernie" Freedman as Executive Vice President and Chief Financial Officer of Invitation Homes, effective October 14, 2015. Invitation Homes is a single family rental company that specializes in acquiring, renovating, and renting single family properties in fourteen markets across the United States.
Mr. Freedman most recently served as Chief Financial Officer of AIMCO, one of the largest owners and operators of apartment communities in the United States. He has an extensive background and deep knowledge in finance and accounting, including a broad range of public and private company experience with Ernst & Young, General Electric's Commercial Real Estate Group and HEI Hotels and Resorts. Mr. Freedman will be based in Dallas with the Invitation Homes senior management team.
"I am thrilled to join Invitation Homes at such an exciting time in the single family rental industry's development," said Ernie Freedman. "I look forward to working alongside Invitation Homes' world-class management team and to help further develop the business, which is uniquely positioned to lead the institutionalization of the sector."
"We are excited that Ernie is joining Invitation Homes as our new Chief Financial Officer and a member of the senior management team. We are confident that his extensive knowledge of rental housing and the capital markets will complement our mission to [continue to] build a best in class single family rental business," said John Bartling, Chief Executive Officer of Invitation Homes. "I personally want to thank John Schissel for his leadership as he has been instrumental in the growth of the business, including strengthening the accounting systems and completing over $5 billion in rental backed securitizations."
John Schissel, the company's current CFO, will remain engaged through the transition period.
About Invitation Homes
Invitation Homes is a leading owner and operator of single family rental properties dedicated to improving the lives of renting families across the U.S. Headquartered in Dallas, Texas, Invitation Homes employs over 1,000 experienced professionals from acquisition specialists, to contractors, property managers, service technicians and licensed real estate agents in nine states. The company currently owns over 47,000 single family homes with regional offices in Atlanta, Charlotte, Chicago, Corona, CA, Jacksonville, FL, Los Angeles, Miami, Orlando, Phoenix, Sacramento, and Seattle. Invitation Homes is dedicated to investing, renovating and managing high-quality properties and providing industry leading standards in product development and customer care. Visit http://www.invitationhomes.com to learn more about our residential services.