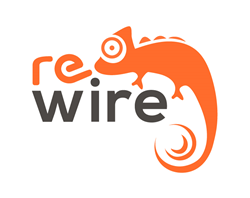 Using data and web analytics, businesses can see an average 8% increase in sales and a 10% reduction in costs. This is great news for startups, investors, and small business owners.
Bend, Oregon (PRWEB) September 16, 2015
Rewire Digital unveils Rewire DS, a completely new way for small/medium businesses and startups to reap the benefits of big data and web analytics in an industry first "as-a-service" model. Rewire DS allows businesses to leapfrog the high costs of entry into the world of big data without spending a dime on expensive hardware, software, internal staff, or ongoing consultant fees; achieving such benefits as:

The ability to accurately predict product hits or failures
Better operating efficiencies
Improvement of customer targeting
Accurate and deeper analysis of the customer
Improved financial outcomes from marketing efforts
An example is the growing Craft Brewing industry. It's possible to use predictive analysis that's far more accurate than "human business intuition". Proper data analysis can predict the success or failure of a new type of brew within targeted demographics to a very high degree of accuracy; or it can be used to find correlations between specific types of hops and consumer preferences based on method of preparation. Data analysis as-a-service could also be used to predict what will be the next popular style of IPA given multiple factors (industry and non- industry) that no human could do on their own or with this degree of accuracy.
"It is absolutely critical that businesses of all sizes and shapes, and in practically every industry, begin to take data and web analysis a lot more seriously as these are now the driving long- range factors behind those who succeed and those who don't," said Shane Ketterman, Rewire's founder and owner.
"We are now able to offer both web and data analytics in a completely new and convenient way that does not require a business to be local, sign contracts, invest in hardware/software, or hire highly paid analysts in order to achieve the huge benefits of data and web analysis," said Ketterman. This means small/medium businesses and startups can now put to use the information they already collect without deep investments in big data.
Rewire Digital is a data and web analytics agency located in Bend, Oregon. Rewire's services are tailored for the small & medium business as well as their program for new startups. They provide business critical services such as Google analytics consulting, data analytics, and Rewire DS (data and web analytics as a service ).