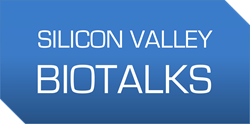 Sunnyvale, CA (PRWEB) September 15, 2015
The 11th session of the Silicon Valley BioTalks will take place on October 8th at 6-8 p.m. (PST) in HP headquarters in Palo Alto, CA. The panelists comprised of clinical trials experts from life science companies and Clinical Research Organizations (CROs) will discuss the topic "eClinical Integration – Challenges and Solutions". Free registration is now open at http://www.Clinovo.com/BioTalks.
The Silicon Valley BioTalks is a premier panel discussion organized and sponsored by Clinovo, a leading provider cloud-based eClinical software in Silicon Valley. Now hosting its 11th session, industry experts will discuss the benefits and challenges of eClinical systems integration, latest industry trends, what to consider before selecting the appropriate solution, and best practices to implement a successful integration.
The panel will be comprised of life science industry leaders including Carey Smoak, Director of Statistical Programming at Portola Pharmaceuticals, and Hajime Arnold, Founder and President at Chrysalis Insight. The panel will be moderated by Marc Desgrousilliers, CTO of Clinovo. The event will include a networking session to facilitate discussions amongst attendees on the latest trends surrounding the clinical trials industry.
The use of electronic data collection in clinical trials has been increasing rapidly over the last few years, prompting a rise in the demand for integrated systems. The topic of "systems integration" is widely discussed, but its adoption remains slower than expected. Whether you choose EDC & CTMS, eTMF & Safety, or EMR integration, there is no one-stop-shop solution. Yet latest trends show how sponsor companies and CROs need to access more specific solutions to meet their need, making systems integration an increasing necessity for a successful clinical trial.
The panelists will share their experience with eClinical systems integration, will discuss benefits and challenges, and share best practices for a successful implementation. Registration is now open at http://www.Clinovo.com/BioTalks.
About Clinovo:
Clinovo is a leading provider of Cloud-based eClinical software. Clinovo's flagship solution ClinCapture is the only validated electronic data capture software, available for free. ClinCapture empowers CROs, Pharmaceuticals and Medical Device companies to build their studies themselves, lower their clinical trials costs and streamline their data capture processes. Clinovo is headquartered in the Silicon Valley.
About Silicon Valley BioTalks:
Silicon Valley BioTalks is the premier event for pharmaceutical and medical device professionals to build their knowledge and expertise. Since its launch, the Silicon Valley BioTalks has gathered over 700 clinical trials professionals from the Bay Area and beyond. The panel has featured over 30 clinical trials industry experts from leading life science companies including Roche, Abbott, Onyx Pharmaceuticals, and Johnson & Johnson.
Contact Information:
Sophie McCallum
Director of Operations at Clinovo
408.773.6258
Sophie.McCallum(at)Clinovo(dot)com