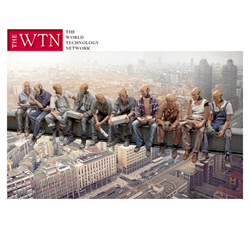 Oxford predicts that technology will replace 47% of US jobs within two decades...
New York, NY (PRWEB) September 15, 2015
Accelerating technological unemployment threatens to be one of the most challenging societal issues in the 21st Century as industries employing billions of people are being upended by new technologies as never before. While much has been written about the coming collision of rapidly advancing technology and an increasingly displaced workforce (a recent Oxford study predicts 47% of US jobs gone from technology within two decades), there has been no structured attempt at any level of government, academia, or industry to define, address, and even begin to conceive solutions to this mounting threat to our social fabric. Until now.
The World Summit on Technological Unemployment is the first high-level forum and workshop for thought leaders across all disciplines and domains designed to begin the critical task of confronting the vast challenges ahead. The goal of the Summit is to create a proactive partnership of the brightest minds in academia, government policy, industry, and the media that will construct a framework to define, measure, and ultimately craft solutions to the jobless future that increasingly threatens our global workforce. Our distinguished roster includes:

Robert Reich, former United States Secretary of Labor; author "Saving Capitalism";
Joseph Stiglitz, Nobel Prize-winning economist;
Lawrence Summers, former United States Secretary of the Treasury;
Martin Ford, author of best-selling "Rise of the Robots";
Irving Wladawsky-Berger, legendary IBM technology strategist;
Gerald Huff, Principal Software Engineer at Tesla Motors;
John Wilmoth, Director of the Population Division of the United Nations;
Scott Santens, universal basic income champion;
Jim Clark, World Technology Network founder, and many more…
Please join us. A limited number of scholarship passes are available (please contact Bruce Berkman for info) and general and VIP admission tickets are available at http://www.eventbrite.com/e/the-world-summit-on-technological-unemployment-tickets-16625686877.