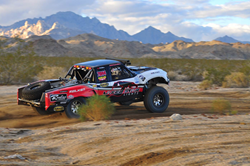 Los Angeles, CA (PRWEB) September 15, 2015
Industrial Metal Supply proudly announces their participation in three large industry tradeshows in the coming months. The tour will include appearances at the Off-Road Expo, the San Sports Super show, and the Arizona Off-Road Expo.
IMS is proud to be a major supplier to the aftermarket auto-parts world, servicing both manufacturers and single purchase consumers. Clients include custom fabricators, welders, machinists, and off-road enthusiasts.
IMS invites those attending these major trade shows to stop by their booth and learn about the variety of products offered, including DOM/Chromoly diamond plate, welding tabs, welding accessories, and various steel and aluminum shapes. IMS will have a display in their booth space that features hands on experiences with varieties of metal tie downs, plate patterns, and color options. Customers will be able to get a firsthand look at customizable elements to many of IMS's most popular products.
Participants at the trade show who visit the Industrial Metal Supply booth will be given a handout good for 25% off of a future purchase.
Dates for the trade shows are as follows:
Sand Sports Super Show
In addition to their booth information, IMS will feature a Matt Lovell Racing truck in their booth. The show is scheduled for September 18-20, 2015 in Costa Mesa, California. For more information, please visit: http://www.sandsportssupershow.com
Arizona Off-Road Expo
IMS plan to roll a Local Motors- Rally Fighter truck into their booth space for this September 25-27, 2015 show, held in Scottsdale, Arizona. For more information, please visit: http://www.arizonaoffroadexpo.com
Lucas Oil Off-Road Expo
Scheduled for October 3-4, 2015 in Pomona, California, IMS will also host a HEM Saw demonstration at this show. For more information, please visit: http://www.offroadexpo.com
Get hyped for the upcoming shows by viewing Industrial Metal Supply's informational flyer online.
About Industrial Metal Supply
A true family business, IMS opened for business in 1947 when founder Norman Sherman and wife Sally began making deliveries out of the backseat of their Pontiac station wagon. Since the late 1940s the company has expanded into multiple locations, boasts more than 400,000 square feet of warehouse space, and has become one of the most respected metal suppliers on the west coast. IMS provides rapid turnaround through next day delivery of processed metals, same day pick up in any one of the six stores or Will-Call. After almost 70 years there are still no minimum purchase requirements and the company continues to focus on offering superior customer service from an age old industry. To learn more about IMS, please visit http://www.IndustrialMetalSupply.com.