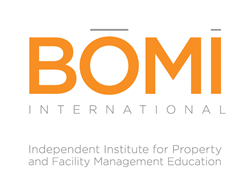 Annapolis, Maryland (PRWEB) September 15, 2015
The BOMI International Board of Trustees announced the election of David Fagone, RPA® to a two-year term as Board Chairman. Mr. Fagone is President and COO of RM Bradley Management Corporation, a regional commercial property management and brokerage firm headquartered in Hartford, Connecticut. The firm currently manages over 6 million square feet of commercial office and mixed use properties in Boston, throughout Connecticut, and Fairfax Virginia. He has managed many of their premier properties in Hartford's Central Business District. Mr. Fagone is a past President of the Greater Hartford Chapter of the Building Owners and Managers Association (BOMA) and currently sits on its Board of Directors.
The Board of Trustees also elected Howard L. Arndt, RPA® as Board Vice Chairman and Sarah Wright RPA®, LEED-AP O+M as Board Secretary/Treasurer. Mr. Arndt manages properties in Saskatchewan, Canada, and recently retired from the Saskatchewan Ministry of Government Services. Ms. Wright is a property manager with HPI Real Estate Services & Investments based in Austin, Texas.
In addition to the election of officers, the Board of Trustees elected Timothy O'Donald, RPA®, CPM® and David Pogue, LEED® AP as Trustees. As president of the Maryland-based Harbor East Management Group, Mr. O'Donald oversees approximately 5.5 million square feet of commercial office, retail, hotel, and residential space in Baltimore's burgeoning Harbor East development, as well as several other Maryland real estate assets owned and managed by the firm.
Mr. Pogue is the Global Director of Corporate Responsibility at CBRE, where he oversees development, implementation, and reporting for all aspects of corporate social responsibility.
Before assuming his current role, Mr. Pogue led sustainability programs—managing the development, introduction, and execution of a broad platform of sustainable practices and policies—for CBRE's global property and facilities management portfolio. Mr. Pogue is based in San Jose, California.
About BOMI International
BOMI International is the premier international provider of educational products and services to the property and facility management industries. As the Independent Institute for Property and Facility Management Education, BOMI International is a non-profit educational institute dedicated to improving the skills of professionals with property, facility, and systems responsibilities. BOMI International is known for industry-standard designations — the Real Property Administrator (RPA®), the Facilities Management Administrator (FMA®), the Systems Maintenance Administrator (SMA®), and the Systems Maintenance Technician (SMT®). More than 27,000 building professionals hold one or more BOMI International designations, and over 90,000 students have turned to BOMI International for premier education and training. For more information, e-mail service(at)bomi(dot)org, visit http://www.bomi.org, or call 1.800.235.BOMI (2664).
Media Contact:
Audrey McGuirk
Marketing and Communications Coordinator
BOMI International
Amcguirk(at)bomi(dot)org