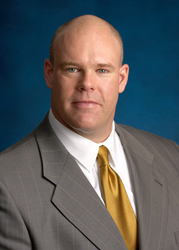 Attendees were eager to assess market conditions and network in forums designed to address their specific needs.
New York, NY (PRWEB) September 15, 2015
After a successful introduction of dedicated sessions for residential and commercial companies at Securing New Ground (SNG) 2014, the Security Industry Association (SIA) will again present specialized tracks for SNG 2015, scheduled for Oct. 28-29, 2015, at the Millennium Broadway Hotel in New York City.
These specialized tracks empower security companies in the residential space and security companies in the commercial space to get the most out of the conference during three sessions each that run parallel to each other during one afternoon of the conference.
"The sessions dedicated to residential companies received a very good reception last year," said SIA Chairman V. John Stroia. "Attendees were eager to assess market conditions and network in forums designed to address their specific needs. Likewise, companies that participated in the commercial sessions also reported getting very high value from those discussions. Outside of the dedicated tracks, residential and commercial companies were able to network and share information during the rest of Securing New Ground."
Residential track sessions include:
New Faces, New Places: Evolution in the Residential and Consumer Markets

Gordon Hope, General Manager, AlarmNet at Honeywell

Kevin Petersen, Senior Vice President, AT&T Digital Life Inc.
Letha McLaen, Chief Marketing Officer, Icontrol Networks
Dan Herscovici, Senior Vice President and General Manager, Xfinity Home at Comcast
Follow the Money: RMR, Valuations and Lending

Les E. Gold, Partner, Mitchell Silberberg & Knupp LLP

Will Schmidt, Managing Director, Security Lending Group, CapitalSource
David A. Stang, Founder and President, Stang Capital
John Mack, Executive Vice President and Managing Director, Imperial Capital
Market Leaders Perspective: How Established Companies Stay Nimble and Relevant

Kirk McDowell, Vice President, Platform Sales, alarm.com

Monitronics
Pam Petrow, President and CEO, Vector Security Inc.
Timothy J. Whall, Chairman and CEO, Protection 1
Commercial track sessions include:
Battles, Breaches and Barriers: A Day in the Life of a Security Practitioner

Bonnie S. Michelman, CPP, CHPA, Director of Police, Security and Outside Services, Massachusetts General Hospital
Examining the Success Metrics in Profitable Relationships Between Practitioners and Their Partners

Raymond Dean, President, Access Systems Integration

Vonda Greene, Director, Facilities and Administration, Airbus Americas Inc.
John Turey, Senior Director, Enterprise Risk Management & Global Security, TE Connectivity

Rich Cillessen, Vice President, Sales, Siemens
Hank Monaco, Vice President, Marketing, Tyco Integrated Security

Tom Cook, Vice President, Sales, Samsung
Anshu Mehrotra, Vice President & General Manager, Mechanical Business, Allegion PLC
Leadership in a Changing Risk Environment

Ray O'Hara, Executive Vice President, AS Solutions

Brian Allen, Chief Security Officer, Time Warner Cable
Timothy L. Williams, Chief Security Officer and Director, Information Risk and Enterprise Security, Caterpillar Inc.
Vish Ganpati, Principal, Ayer Inc.
Early bird rates provide $200 off SNG registration for most attendees through Sept. 30. Practitioners specifically register for a special rate of only $300. Qualified members of the press can attend for free! Reporters should contact Mickey McCarter, SIA manager of communications, at mmccarter@securityindustry.org to attend.
To register and see the rest of the conference agenda, visit http://www.securingnewground.com.