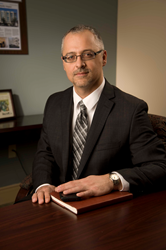 "Employees of Residential One will be trained to be proactive problem solvers. This allows us to provide a flexible and customized approach to the management of each property."
Columbia, MD (PRWEB) September 16, 2015
Residential One a newly formed property management company, has assumed the portfolio of properties formerly managed by Equity Management. Headed by Tony Ross and Louis Sigalas, Residential One will be based in Columbia, MD and serve clients in the Baltimore and Washington Regional markets. Former Equity Management Vice Presidents Loretta Gaegler and Mike Resau were tapped to round out the new leadership team.
"I am very excited about Residential One. Our core philosophy is going to help us manage properties differently. We do not believe in pre-packaged, one size fits all management. Our clients will receive the same high level of attention and service regardless of the size of their portfolio. That is why we say Residential One manages all classes of properties with the same level of class," said Ross, who is President of the firm.
Ross and co-owner Louis Sigalas bring 50 years of property management experience to Residential One. They also plan to address management of multi-family properties in a different manner by focusing first on their 250 employees. "Our employees are the foundation of the service we will provide," said Ross. "Employees of Residential One will be trained to be proactive problem solvers. This allows us to provide a flexible and customized approach to the management of each property."
Residential One is already growing with the addition of 7 new management contracts since its first day of operation September 1, 2015.