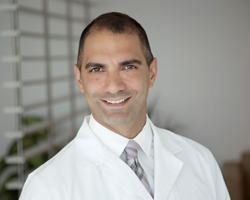 Beverly Hills, CA (PRWEB) September 15, 2015
Dr. Andre Panossian and the Facial Paralysis Center are pleased to announce the 2015 Facial Paralysis Conference is now open for registration.
Leading experts will discuss current concepts of treatment in all aspects of facial paralysis. This multidisciplinary conference, which will cover reconstructive surgery, ophthalmology, rehabilitation, and psychology, promises to be informative for all individuals experiencing facial paralysis and for medical professionals that encounter patients with facial paralysis.
The causes of facial paralysis are many. These can include Bell's palsy, Moebius Syndrome, stroke, and other degenerative neurological and/or muscular disorders. Facial or brain trauma, viral infections, or other injuries can also damage the facial nerve and result in paralysis.
Even relatively minor partial facial paralysis can have a significant impact on one's ability to communicate and engage in other normal day-to-day activities. This conference will promote greater awareness and understanding through its comprehensive approach to facial paralysis education.
Interested patients who are suffering from facial paralysis can make an appointment for an individual consultation with Dr. Panossian immediately following the conference. Out-of-town attendees are encouraged to register as early as possible.
The half-day event, taking place November 7th at the Intercontinental Hotel in Century City, will also include a buffet breakfast and a Kid's Camp to keep young ones entertained, allowing parents to participate in the conference without interruption.
Healthcare professionals are also encouraged to attend; the $75 registration includes a continental breakfast, conference lectures, and a networking opportunity with leading experts.