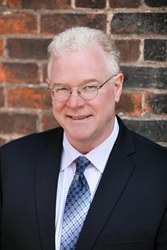 For the financial services industry, the trickle-up effect from K-12 to college will have an inevitable and lasting impact on the quality of candidates from whom we have to choose.
Marine on St. Croix, Minnesota (PRWEB) September 16, 2015
Jon Henschen's most recent article, published September 15, 2015 on ThinkAdvisor, "The Dumbing Down of the Financial Services Industry's Future" discusses the impact of lowering educational standards and decreasing performance on the future of the financial services industry.
Henschen opens the discussion by pointing out that the frequent lament of public school officials that our schools are impoverished and can only survive by cutting arts and sports programs in order to stay within budget is a fallacy. Statistics point out a different reality: while we now spend private-school amounts on public school students, performance results are getting worse, not better.
For example, the United States spends more than other developed nation on our students' education each year yet routinely trails its rival countries in performance on international exams. Since 1970, K-12 spending has gone up astronomically (from approximately $55,000 per student to $165,000) while test scores have remained flat or gone down.
Citing multiple sources, Henschen explores a wide range of factors that impact the quality of our children's education, including urban versus suburban schools, family structure, the impact of unions, lowering the bar on educational standards and the loss of discipline and structure. Highlights of the discussion include:
In 2015, 1 in 4 children under the age of 18—a total of 17.4 million children—are being raised without a father and nearly half (45%) live below the poverty line. Statistics show that students at suburban schools are much more likely to have two-parent families.
According to Mike Myatt, the author of the Forbes article The Un-Education of a Nation: Where We Went Wrong, "We are spending more money per student, awarding more degrees, and spending more time in school than ever before. Yet one could make the case that most modern Americans are not as well read as the "graduates" of the one-room schoolhouses that equipped early Americans."
Regarding unions, Henschen notes the case of Michelle Rhee, who was hired by the worst school district in the country as measured by performance—Washington, D.C.— to turn things around. Rhee cut 100 jobs from the central office, closed 23 schools and fired 25% of the principals. The unions opposed her changes and forced her out.
Citing Christina Hoff Sommers, author of "The War Against Boys," "The progressive teaching theories implemented since the1960s that foster creativity and enhanced self-esteem have failed our children. The departure from structure, competition, discipline and skill-and-fact-based learning has been harmful to all children."
From Achieve.org: colleges must do too much remediation. "Seven in ten college instructors spend at least some or a significant amount of class time reviewing material and addressing skills that they think should have been taught in high school."
Henschen's examination concludes with both a warning and a silver lining, stating that, "…with the continued dumbing down of education standards for both men and women, all the attention has been on the quantity of candidates to replace retiring advisors, but there is surprisingly little discussion regarding the quality of candidates entering our industry. The trickle-up effect from K-12 to college will have an inevitable and lasting impact on the quality of candidates from whom we have to choose."
The bright spot is that the percentage of undergraduates obtaining business degrees has nearly doubled in the last 40 years from 12% in 1966 to 21% in 2011. This rise is due entirely due to women arriving on college campuses. Where female business majors were virtually nonexistent in 1970, Today 1 in 10 undergraduate business students are women.
Jon Henschen is President of Henschen & Associates, an independent broker dealer recruiting firm located in Marine on St. Croix, Minnesota. With more than 20 years of industry experience, Jon is a staunch advocate for independent financial advisors, and is widely sought after by both reps and broker dealers for his expertise and advice on independent broker dealer topics.