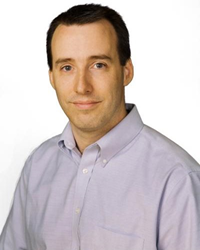 San Jose, CA (PRWEB) September 15, 2015
NetSpeed Systems Inc., announced today that Joe Rowlands, Chief Architect at NetSpeed is scheduled to present at Linley Processor Conference, which will be held on October 6 - 7, 2015 at the Hyatt Regency Hotel in Santa Clara, CA.
What: Joe Rowlands plans to present, "Cache Coherency: Breaking Through the Limits of Configurability" during the High-Performance Processor Design session. In his presentation, Joe will address the challenges of adding more compute elements such as on-chip CPU cores, computing clusters, and other IP blocks to an SoC, and why this does not always translate to better performance. System architects will learn new methods for designing high-performance and power-efficient shared-memory communication systems that eliminate SoC bottlenecks. This session will introduce new technology from NetSpeed that uses automation and advanced algorithms to ensure correct results when configuring coherent systems.
When: October 6, 2015 from 9:45-10:50am PT in Session 1
Where: Hyatt Regency, Santa Clara, CA
To register, visit http://www.linleygroup.com/events/register.php?num=35
About NetSpeed Systems, Inc.
NetSpeed Systems provides scalable, coherent, on-chip network IPs to SoC designers for a wide range of markets from mobile to high-performance computing and networking. NetSpeed's on-chip network platform delivers significant time-to-market advantages through a system-level approach, a high level of user-driven automation and state-of-the-art algorithms. NetSpeed Systems was founded in 2011 and is led by seasoned executives from the semiconductor and networking industries. The company is funded by top-tier investors from Silicon Valley. It is based in San Jose, California and has additional research and development facilities in Asia. For more information, visit http://www.netspeedsystems.com.