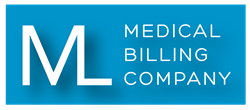 We are confident that we can help all of our clients transition successfully in time to meet the implementation deadline of October 1st.
Chicago, IL (PRWEB) September 16, 2015
As of October 1, 2015, all Health Insurance Portability and Accountability Act (HIPAA)-covered entities will be required to be in full compliance with ICD-10-CM/PCS. The professional medical billing firm ML Medical Billing has been consulting with clients and publishing informational material in the months leading up to the October deadline, to help practices prepare for the changes, and to understand the responsibilities under the new system, as well as to dispel potential misinformation that could lead to confusion and stalled or denied payments and claims.
"As with any policy changes or procedural overhauls, the upcoming transition to the International Classification of Diseases, 10th Edition, Clinical Modification/Procedure Coding System (ICD-10-CM/PCS) is causing some confusion among medical practices and healthcare providers unsure of what the coding changes mean, and how they can impact business," said Adam Millstein, Vice President of ML Medical Billing, a full service medical billing and practice management services provider. "We are working with our partners to help make the transition as smooth and stress free as possible."
ICD-10 will update the medical billing codes currently used under ICD-9-CM, and allow for greater classification and room for case notes and input from physicians on patient diagnoses. In order to help patients understand how the new regulations will affect their practices, and to simplify the key aspects of the new coding system, ML Medical Billing has summarized the Department of Health and Human Services, Centers for Medicare & Medicaid Services information manual to highlight key points leading up to the quickly approaching October 1st deadline.
1. October 1, 2015 is a hard deadline. Extensions will not be provided and all covered entities must be prepared for the implementation date.
2. The Centers for Medicare & Medicaid Services (CMS) will work with State Medicaid Programs to help providers meet the October 1st implementation deadline.
3. ICD-10 will contain a greater number of codes than its predecessor, however, rather than
creating more complexity, this will allow for more clarity and detail in the patient charting and billing process.
4. ICD-10 was devised with clinicians in mind, making it more user friendly and relevant for medical staff.
5. Non-specific codes will still be available for documentation lacking greater specificity
6. ML Medical Billing will continue to create super bills containing the most common medical billing codes used in each practice.
7. ICD-10-PCS will only be used for facility reporting of hospital inpatient procedures and
will not affect the use of CPT.
8. ICD-10-CM codes will not impact reporting for CPT and HCPCS codes and modifiers.
"We are confident that we can help all of our clients transition successfully in time to meet the implementation deadline of October 1st," added Mr. Millstein.
ML Medical Billing is a family-owned, local company operating for 30 years and servicing more than 150 physicians nationally between branches in Illinois, Florida and California. The company's services include Reports, Coding, Billing, Claims Follow-Up, Posting, Statements, Regulatory Requirements, Software training/ consulting, provider coding education, fee schedule modifications, industry awareness, ICD-10. PQRI/PQRS, Monthly Analysis Reports, Appeals, Start-Up Practice Guidance. To learn more about ML Medical Billing and their services, please call 877-789-3593 or visit http://www.mlbilling.com.