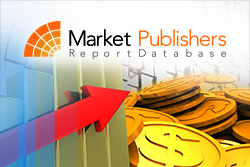 London, UK (PRWEB) September 15, 2015
Market Publishers Ltd became a media partner of Shared Services Centers 2015, taking place this month.
Market Publishers Ltd calls for participation in Shared Services Centers 2015, which is scheduled to take place in September 17-18, 2015. Prepared and organized by Axiom Groupe, the forthcoming event will be held in Hotel 1898 (Barcelona, Spain) and will focus on:

shared service centres strategy: local, regional or global? in-or outsource, where?
business partnering within the shared services
managing performance and deliver more efficient service with external partners
tax and control of SSC.
Targeted audience for Shared Services Centers 2015 comprises:
General Managers,
Presidents,
Vice Presidents,
Managers CFOs,
Finance,
Administration,
Management,
Financial Harmonisation,
Regional Shared Service Centers,
Site Directors,
Business Integration,
Systems Harmonisation,
Outsourcing,
etc.
Please note, that the organizers of Shared Services Centers 2015 also included a Business Tour and Cocktail Event in Barcelona in order to fulfill networking activities in an informal environment. Taking part in this Business Tour and Cocktail Event, all the participants will learn, share experience and exchange new and progressive ideas related to Global Business Services Integration, Innovative Strategies for cost savings, Internal Customer Service Excellence and Multi-Functional SSC, to name only a few spheres.
Event Details:
Shared Services Centers 2015
Date: September 17-18, 2015
Venue: Hotel 1898, Barcelona, Spain
https://marketpublishers.com/events/shared_services_centers_2015.html
Attention! There is only a week left to book your ticket! Therefore, don't lose your time to take an opportunity to participate in this exclusive Event!
To become a registered customer at MarketPublishers.com right now, please, visit Registration Page.