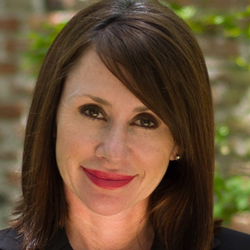 Dallas, Texas (PRWEB) September 15, 2015
Switchplace, a global temporary housing company specializing in supporting businesses and their employees during relocation, announced today that as of July 1, 2015, Tammy Gillespie is the Dallas-based company's new President and Chief Executive Officer. Also on that date Joe Gillespie, former President and CEO of Switchplace, concluded his time as an acting member of Switchplace.
"We thank Mr. Gillespie for his contributions to the company during his time with Switchplace," says Tammy Gillespie, President and CEO. "I am honored and grateful to lead this company and our dedicated team. We provide outstanding corporate housing services around the world, and our personalized, unparalleled service will continue to thrive in the corporate housing industry."
Tammy Gillespie is an accomplished leader, with 20+ years in the corporate housing industry. A graduate from Texas A&M University, she has been with Switchplace from the beginning as a founder of the company in 1998. For the last 17 years, Ms. Gillespie has brought a great mix of leadership and knowledge to Switchplace. Her dedication and passion will bring inspiration to the entire Switchplace team to strive for continued success and growth in the years to come.
About Switchplace
Switchplace is a global temporary housing company that provides transitional accommodations and related services to support businesses and their employees during relocation, business travel, temporary assignments and a variety of project-related needs. Founded in 1998, the certified woman-owned business continues to customize and expand its offerings to meet the changing needs of corporations and relocation management companies. Switchplace has locations in the Americas, Singapore (APAC Region), and London (EMEA Region). For more information visit switchplace.com.