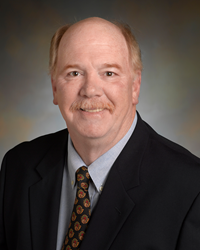 Lancaster, Pa. (PRWEB) September 15, 2015
Richard G. Cornogg has been named General Real Estate Appraiser with High Associates Ltd. In this role, he is responsible for preparing narrative appraisal reports, assuring that all assignments conform to professional appraisal practices and codes of ethics.
Mr. Cornogg has been actively engaged in the real estate appraisal profession since 1985, with appraisal assignments for agricultural, residential, commercial, and industrial properties. His specialized valuation experience includes eminent domain, ad valorem, going concerns, complex agriculture, timberland, land development, and feasibility and market studies. Additional real estate experience includes brokerage and development of agricultural, residential, and commercial properties.
A resident of Conestoga, Pennsylvania, Mr. Cornogg attended Brandywine College, Wilmington, Delaware; Kutztown University, Kutztown, Pennsylvania; and West Chester University, West Chester, Pennsylvania. He holds certification as Master Land Planner with the Lancaster County Planning Commission and is an associate member of the Appraisal Institute (Director, Central Pennsylvania Chapter, 2013-2014) and National Association of Independent Fee Appraisers. Mr. Cornogg serves as Chairman of the Lancaster County Board of Assessment, and was Chairman of the Pequea Township Planning Commission (2011-2013). He was previously employed with Cornogg Appraisal Group and Colliers International Valuation and Advisory Services, Conestoga, Pennsylvania.
High Associates Ltd. owns and operates more than 6 million square feet of industrial and commercial property and more than 3,000 multi-family units throughout the eastern United States. High Associates, Ltd. provides development, brokerage, asset management, corporate real estate, and property appraisal services, and is an affiliate of High Real Estate Group LLC. The company is based in Lancaster, Pennsylvania. For more information, contact the company at (717) 291-2284 or visit http://www.highassociates.com.