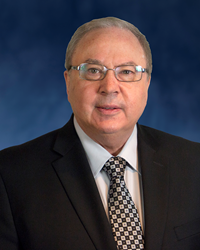 Birmingham, Michigan (PRWEB) September 15, 2015
Simon Group Holdings (SGH) today announced the appointment of Dr. Gordon Hewitt CBE, FRSE, as its Executive Chairman for its new Energy Platform business. He is responsible for leading the development of a new strategic Energy Platform business, as well as helping define SGH's human capital strategy and leadership development. Hewitt will also provide insight and expertise to CEO Sam Simon on corporate strategy and governance issues across all SGH entities.
"We are extremely fortunate to have Professor Hewitt join our SGH Team in a strategic advisory role," said Sam Simon, CEO & Chairman of Simon Group Holdings. "He is highly regarded in the worldwide business community and is an authority on corporate competitiveness in a rapidly changing world. We look forward to working with and learning from him as we navigate the complex energy marketplace."
"I have worked with many CEOs and Corporate Boards," said Professor Hewitt, "but I am very excited about this particular partnership with a private company like Simon Group Holdings. Sam and his team are highly energized and passionate about their industry and I see a huge potential for them as they become more immersed in the energy space."
Hewitt has more than 25 years of experience consulting at the CEO and Board level with many Global Fortune 500 corporations including Pfizer, Time Warner, Humana, Ericsson, Verizon, Deutsche Post/DHL, HSBC, Telstra, and Zurich Financial. He has also done top leadership development with firms such as Viacom, Chevron, Air Liquide, and Philips.
He was a keynote speaker at the 2015 Singapore Management Festival in September, a three-day immersive event that brings together the world's best management thinkers, top game changers, local and international business leaders to share thought-provoking ideas on best practices and management trends that are essential to dealing in an ever changing business landscape.
An Adjunct Professor of Business Administration and formerly Visiting Distinguished Professor of Business Strategy at the Ross School of Business, University of Michigan, his teaching, research and consulting interests are focused on bringing new perspectives to business strategy and innovation, and the value added scorecard for executive leadership. His pioneering work in these fields, often in association with the late CK Prahalad, has been at the leading edge of thinking about corporate competitiveness and corporate governance in the new world economy.
Born and educated in Glasgow, Dr. Hewitt was awarded a CBE (Commander of the British Empire) for service to international business in the Queen's 2007 New Year's Honors List. He has also been elected to Fellowship of the Royal Society of Edinburgh, Scotland's national academy of science and letters. Gordon has served as Chairman of the Board at Abertay University, Dundee, and as a member of the International Advisory Board to Scottish Enterprise.
Although he resides in Scotland, his professional work is divided among the USA, Europe and Asia. Gordon is a former Scottish international golfer, and supports charities for the theater and journalism professions.
About Simon Group Holdings
Simon Group Holdings companies are involved in comprehensive energy solutions, fuel supply, oil field services, logistics and transportation, real estate investment, private equity, technology services and temporary housing solutions.