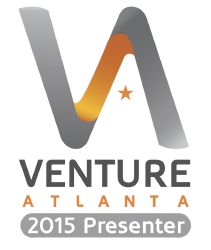 We are honored that GPA Learn has been chosen to present.
Atlanta, GA (PRWEB) October 01, 2015
GPA Learn announces that it has been selected as a presenter at Venture Atlanta 2015, Georgia's premier event connecting technology innovation and investment capital, to be held October 20-21 at the Georgia Aquarium. The 32 early and later stage companies chosen to present reflect a wide range of technologies and diverse markets, while highlighting the innovation of Georgia businesses.
"We are honored that GPA Learn has been chosen to present at Venture Atlanta," said Kevin Brice, CEO of GPA Learn. "Our award-winning math application strikes the right chord with young learners and teachers due to the rich animation and gamefied environment. I believe our innovative business model and high adoption rates make us very attractive to an investment partner focused on the education technology segment."
Presenting companies and conference attendees will have numerous opportunities to network with regional and national venture capitalists and investors during the two-day event. Now entering its 14th year, Venture Atlanta has helped local companies raise more than $1.5 billion – a number that continues to grow. The conference provides an invaluable experience for entrepreneurs, resulting in funding, national investor exposure, unparalleled relationship building, and mentoring by successful technology executives.
"This year was one of the most competitive processes the Venture Atlanta selection committee has ever gone through," said Philip Lewis, principal at Fulcrum Equity Partners. "The companies that made the final roster for 2015 represent some of the highest quality businesses the conference has ever showcased."
To learn more about GPA Learn, visit http://www.gpalearn.com. For additional information about Venture Atlanta or to view the conference schedule, please visit http://www.ventureatlanta.org.
About GPA Learn
GPA LEARN™ strives to create a world where students are placed at the center of their personalized educational ecosystem. The team at GPA Learn works continuously to build the world's best educational technology tool that optimizes each student's individual learning environment.
About Venture Atlanta
Venture Atlanta, Georgia's technology innovation event, is where the state's best technology innovators meet the country's top-tier investors. As the region's largest investor showcase, Venture Atlanta connects local entrepreneurs with venture capitalists, bankers, angel investors and others who can help them raise the capital they need to grow their businesses. The annual non-profit event is a collaboration of three leading Georgia business organizations: Atlanta CEO Council, Metro Atlanta Chamber and the Technology Association of Georgia (TAG). For more information, visit http://www.ventureatlanta.org. For updates, join us on LinkedIn, follow us on Twitter, and our blog.