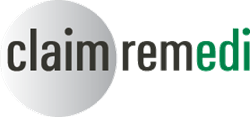 We are working side-by-side with our clients to provide resources and reports that should reduce their workload and simplify their reporting and analysis. -A. Lancia
Santa Rosa, CA (PRWEB) September 16, 2015
ClaimRemedi, a leading insurance claims clearinghouse, has rolled out a set of resources to help physician offices and clinics smooth the transition to the new ICD-10 medical coding regulations that will go into effect on October 1, 2015.
ICD-10, the most complex change to medical coding in recent history, involves a considerable shift in medical billing practices for healthcare provider offices. ClaimRemedi, which provides web-based technology solutions to manage the revenue and insurance claims lifecycles, offers tools to help provider offices prepare for the transition, a custom claim edits solution for during the transition and reports to assess the financial impact after the transition is complete.
"ICD-10 will be a big shift for provider offices and we know that a lot of physicians and billing managers are feeling overwhelmed, so we want to help ease some of the concern," said Anthony Lancia, vice president of sales at ClaimRemedi. "We are working side-by-side with our clients to provide resources and reports that should reduce their workload and simplify their reporting and analysis."
In the weeks leading up to the Oct. 1 changeover, ClaimRemedi is working with provider-office clients on ICD test files, including providing a no-cost medical code translator tool powered by Complete Medical Solutions. Additionally, ClaimRemedi staff has conducted necessary testing with insurance payers and other trading partner organizations.
During the transition, ClaimRemedi will, at no additional cost to clients, manage the complex web of payer readiness instead of leaving provider offices to track it themselves. Because some payers are expected to be unprepared to receive the new medical codes by Oct. 1, ClaimRemedi's system edits will be updated daily with which payers are able to accept ICD-10 codes and which still require codes be submitted in ICD-9 format. This reduces the burden on the provider billing office to check each payer's status every time a claim is being prepared and submitted. This decreases the likelihood that a claim will be rejected or denied due to errant coding and reduces the amount of time it takes for the provider to receive payment on the claim.
After the transition, ClaimRemedi will offer a set of reports to help provider offices analyze insurance payments, denials, and rejections and measure the full impact of ICD-10.
About ClaimRemedi, Inc.
ClaimRemedi is an industry-leading technology company providing advanced web-based solutions for streamlining the insurance claims and revenue lifecycle. Our high-tech tools help physician offices, clinics and hospitals reduce claim rejections and denials and increase billing efficiency for processing professional, institutional, dental, and worker's compensation claims, ultimately boosting the office's revenue. With highly customizable solutions and an experienced, responsive support team, ClaimRemedi is revolutionizing the healthcare billing process, making it easier for care providers to focus on what they do best: taking care of patients. Find more information at http://www.claimremedi.com.
Media Contact
Danielle Reynolds
ClaimRemedi, Inc.
800-763-8484
dreynolds(at)claimremedi(dot)com