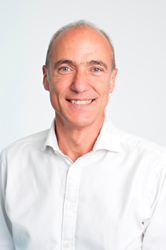 René and his Dutch CEO, Lennert de Rijk, created a valuable, focussed and well-respected business that will enable NetBooster to rapidly extend their operations into the Netherlands.
(PRWEB UK) 16 September 2015
Equiteq acted as the lead adviser. The deal was completed on 15 September 2015.
Both Internet Advantage and NetBooster/metapeople are focusing on performance driven digital strategies. The acquisition is a perfect fit for both organizations to grow the businesses. Clients of Internet Advantage will benefit from metapeople's extensive expertise in performance-driven marketing, as well as the international data and analytics footprint.
With a strong focus on innovation, Internet Advantage is a leading search and performance marketing agency in the Netherlands. The agency was voted best Search Marketing Agency in The Netherlands in 2013, and is working with a multi-lingual in-house team in the Dutch, Belgian and German markets.
Internet Advantage Group's CEO, René de Jong says: "We are a Spanish online marketing agency, founded in 2004. We are extremely pleased to have closed this deal as it represents a big increase in career opportunities for the team of our Dutch office, that will operate under NetBooster Group's popular German brand metapeople and will be fully integrated into the global NetBooster Group service offerings. Furthermore this deal brings us very close to the next strategic move we plan to make."
Tim Ringel, CEO of NetBooster Group, adds: "We are very excited to have found such a complementary and ambitious boutique agency in the Dutch market. Internet Advantage's management, employees, clients and services fit perfectly into our vision of growing in size and knowhow with entrepreneurially managed companies and create the biggest independent worldwide digital network agency. Our top clients are keen to expand into more regions with NetBooster/metapeople and we are answering that demand by cherry-picking the best local players with highly involved entrepreneurs and integrate them onto our unique international platform. The acquisition of Internet Advantage is the first step in our strategy to triple our size by 2018, creating a global agency thanks to buy & build and organic growth."
Bruce Ramsay, who led the deal team at Equiteq, added "René and his Dutch CEO, Lennert de Rijk, created a valuable, focussed and well-respected business that will enable NetBooster to rapidly extend their operations into the Netherlands." Rene adds, "It has been very helpful for us, to have Equiteq assist us in the process, as their experience helped us to stay focussed on the completion of the deal, to summarize key points to be solved, to keep calm and be patient, their immediate availability when required and last but not least their strategic point of view and diplomatic capabilities".
About Equiteq (http://www.equiteq.com)
Equiteq is a consulting sector M&A specialist. We work with consulting firm shareholders, helping them to achieve their business objectives and exit strategies. Our services are designed to deliver great returns for our clients, by accelerating revenue, profit and equity value growth, and ultimately realizing that value in a trade sale or other type of liquidity event. If any of these objectives are on your agenda, then please contact us.
About Internet Advantage (http://www.internetadvantage.com)
Internet Advantage is an online marketing company, specializing in SEO and Link Building services. We have been providing online marketing services since 2005 and during these years we have developed unique methods to make sure our services make your company an online success.
About NetBooster Group (http://www.netbooster.com)
NetBooster is a leading independent European agency in digital performance marketing that makes its comprehensive expertise of digital marketing available to its clients to achieve the best possible performance for their investments. The agency invests in technology and covers the entire chain of online marketing through its European network: search engine optimisation and marketing, data and analytics (DnA), GroundControl Technology, display, affiliation, online media, creation, eCRM and social networks, with a recognised expertise in tomorrow's digital marketing (Social Media, Video, Ad Exchange, etc.). Shares in NetBooster are traded on the NYSE Alternext Paris.