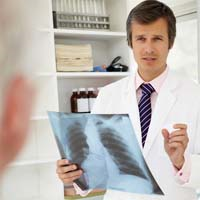 For the Phase III studies, none have achieved an overall survival benefit...
Raleigh, NC (PRWEB) September 16, 2015
The authors of a new report on second-line mesothelioma treatments say, in the absence of any proven therapy, patients ought to opt for clinical trials instead. Surviving Mesothelioma has just posted an article on the new literature review. Click here to read it now.
Two cancer researchers from Ain Shams University in Cairo, Egypt found a total of 29 studies on second- or third-line mesothelioma treatments but few of them offered any encouraging news.
"For the Phase III studies, none have achieved an overall survival benefit; while for the Phase II studies, the majority have not achieved sufficient satisfactory outcome to justify advancement to Phase III studies," write Drs. Omar Abdel-Rahman and Mohamed Kelany.
They conclude that the best option for most mesothelioma patients who have failed first-line chemotherapy would be to enroll in an "appropriately designed clinical trial".
"Fortunately, as this study suggests, failure to respond or a relapse after chemotherapy does not have to mean that mesothelioma patients are out of options," says Alex Strauss, Managing Editor of Surviving Mesothelioma.
You can find the details of the new article on the Surviving Mesothelioma website in an article entitled Clinical Trial May be Best Second-Line Approach for Mesothelioma.
Abdel-Rahman, O and Kelany, M, "Systemic therapy options for malignant pleural mesothelioma beyond first time therapy: a systematic review", September 7, 2015, Expert Review of Respiratory Medicine, Epub ahead of print, http://www.tandfonline.com/doi/abs/10.1586/17476348.2015.1083426
For nearly ten years, Surviving Mesothelioma has brought readers the most important and ground-breaking news on the causes, diagnosis and treatment of mesothelioma. All Surviving Mesothelioma news is gathered and reported directly from the peer-reviewed medical literature. Written for patients and their loved ones, Surviving Mesothelioma news helps families make more informed decisions.