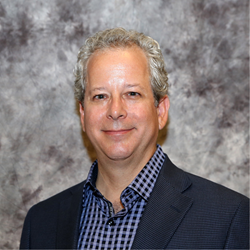 "Chris Burneko is a strategic addition to our team. He is uniquely suited to assess our client's needs, assembling the right resources and solutions to meet those needs, and overseeing the delivery of our services to our clients
(PRWEB) September 18, 2015
Chris Burneko, former Director of Business Development and GWAC Program Manager at AAC, has joined TecFac,a technology consulting and services company, as Vice President of Operations and Business Development.
In making the announcement, Chris Saah, founder and CEO of TecFac, said, "Chris Burneko is a strategic addition to our team. He is uniquely suited to assess our client's needs, assemble the right resources and solutions to meet those needs, and oversee the delivery of our services to our clients. With Chris' decades of technology experience and hands-on expertise, our clients can be assured that what they buy is what they get from TecFac. He has the ability to speak to the customer in their language and understand the business needs and then communicate to the technology professional to ensure the right services and solutions are implemented."
Chris Burneko has over 27 years of experience providing and managing IT Services within a wide variety of technical and vertical business environments. He comes with a wealth of experience within the IT service industry, having spent the last 4 years at AAC developing large multi-year IT outsourcing programs and over 10 years at TechTeam (now Jacobs), where he was the Vice President of Technical Services and oversaw 100 seasoned IT consultants providing engineering, security, infrastructure, cloud and custom applications and services to his customer base.
Chris comments, "I am excited to join such a well-respected company and look forward to working with the team to further develop our established product and service offerings. I am fortunate to be joining a company that prides itself on top quality solutions and services."
For 15 years, TecFac has provided C-level consulting and strategic planning and implementation services, solution engineering and implementation, managed services for IT operations and support, and implementation and customization of several cloud solutions including: Office 365, Skype for Business, Citrix ShareFile, and its own TeamWorkAnyWhere unified communication and collaboration service. Based outside of Washington DC, TecFac has served over 300 client locations throughout the US.