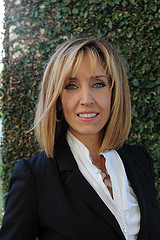 Developing new technology can be an expensive investment. Merchants need to feel confident in consumer usage in the first place. We are not seeing that right now.
Tampa Bay, FL (PRWEB) September 21, 2015
Consumers have been hesitant to adopt usage of mobile payment technology, such as Apple Pay. According to a Trustev survey, only one in 50 people who own an iPhone 6 are using Apple Pay in a regular basis, despite the technology being on the market for a year. One in five of phone owners tried using Apple Pay at least once, yet most users dropped off or only use it occasionally. In 2014, less than 0.5% of all phones (not limited to Apple products) capable of making contactless mobile payments were used to do so at least once a month. (1) Monica Eaton-Cardone, COO of leading dispute mitigation and loss prevention firm Chargebacks911, notes that in order for mobile payment technology adoption to take off, both the consumer and the developer need to each be as equally confidant in the service.
Even Apple has been having difficulty breaking through to consumers, leaving Eaton-Cardone to ask, "If Apple can't do it, who can? What does the broad future for mobile payments look like?"
"Without merchants on board with developing new technology to advance the convenience of mobile payment technology, consumers won't follow. However, without merchants believing consumers will utilize the technology, merchants won't be on board with developing new technology," says Eaton-Cardone. "Developing new technology can be an expensive investment. Merchants need to feel confident in consumer usage in the first place. We are not seeing that right now."
Eaton-Cardone is unsurprised that mobile payment technology adoption is slow. While developments in mobile payment technology have the potential to make everyday life and payments easier, many consumers perceive the technology as insecure. In 2014, payment card fraud accounted for $32 billion in losses in the United States alone, presenting a 38% increase from the $23 billion in losses retailers suffered in 2013. The loss due to fraud is equivalent to 0.68% of revenue. (2)
Ironically, per Eaton-Cardone, Apple is most vulnerable to themselves. She points out that with Apple Pay, a fraudster could steal a credit card, enter it into a phone, then use the phone to purchase Apple products – without any identification necessary. Then, when the cardholder goes to dispute the fraudulent activity, Apple loses the most.
"When a consumer uses Apple Pay, they are still protected through chargebacks," says Eaton-Cardone. "However, chargebacks can be a double edged sword, and there is a high likelihood that those filing fraudulent chargebacks will get caught."
Eaton-Cardone says that EMV is the best option for fraud protection. Until there is a database validating every single card holder's fingerprint and digital identity, EMV is the way to go, she attests. EMV relies on a customer's past history to determine if the purchase is valid or not and also utilizes a micro-chip to store sensitive information, rather than a magnetic stripe. Through the micro-chip, the customer's buying patterns and spending habits are analyzed in about a millisecond in order to detect suspicious activity. The cardholder must still verify the transaction with a PIN number or signature.
EMV has been broadly used across Europe since 2005. The United States is the last developed country to adopt the system; however, the U.S. payments industry is transitioning over into this system with plans to do so fully by October 1. Major companies such as Target, Wal-Mart and Sam's Club have already implemented the new technology.
Eaton-Cardone founded Chargebacks911 to address an unmet need in the credit card industry, and taught herself how to build the IT component required to support the business. Through her work in put processes in place for e-Merchants and the banking system regarding ethical practices and work out resolutions where there aren't any currently, Eaton-Cardone has seen first-hand that gender should not stop anyone from going after their dreams. As Eaton-Cardone is in the minority of women who holds an executive position in a technical field, she has been an advocate of long-term solutions for diversity in the tech industry.
About Monica Eaton-Cardone:
Monica Eaton-Cardone is an entrepreneur and business leader with expertise in technology, e-commerce, risk relativity and payment-processing solutions. She has co-founded a number of successful companies – including Chargebacks911.com, eConsumerServices.com and Global Risk Technologies – and currently fulfills executive management roles within each organization. Eaton-Cardone has earned a reputation for creative business solutions, helping merchants and banks to achieve sustainable payment-processing practices and supporting consumers in resolving transaction issues. She is a champion of women in IT, and hopes to contribute to an expanded presence of females in technical professions and leadership roles.
About Global Risk Technologies, Chargebacks911 and eConsumerServices:
Global Risk Technologies is best known for its role in payment processing solutions that cater to each side of the value chain: Chargebacks911 and eConsumerServices. The firm is headquartered in Tampa Bay, Florida, with offices in Ireland and Atlanta. They have approximately 350 employees worldwide, and currently manage over 150MM in transactions each month, with clients located in the U.S. and Europe.
Chargebacks911 focuses on chargeback mitigation and risk management for Internet merchants and acquiring banks, offering dispute response solutions and deep analytics. eConsumerServices caters to cardholders and consumers, providing an online mediation service that works to effectively and efficiently resolve transaction issues between merchants, consumers and banks. For more information, visit http://www.monicaec.com/.
1. Pressman, Aaron. "Apple, Google and Samsung Try to Spark Mobile Payments"; Yahoo! Finance; August 26, 2015. finance.yahoo.com/news/apple--google-and-samsung-try-to-spark-mobile-payments-114339557.html
2. "2014 LexisNexis True Cost of Fraud Study"; LexisNexis; August 2014. lexisnexis.com/risk/downloads/assets/true-cost-fraud-2014.pdf