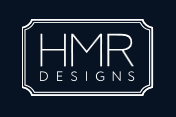 Chicago, IL (PRWEB) September 15, 2015
Representatives with HMR Designs announced that it is taking a vibrant, fun approach to the decor for the 48th annual Mercy Hospital Gala.
Senior Event Designer Burt Rubenstein, who has been designing the Mercy Hospital Annual Dinner Dance Gala for the past decade, said he is looking forward to the fresh, upbeat twist on the decor this year, which will feature a South American theme.
Rubenstein noted that more than 1,000 attendees will be treated to a vibrantly colored evening complete with exotic tropical flowers, fruits, and Latin music at the Chicago Hilton on Oct. 2.
"We're incorporating some really fun twists this year, such as gigantic artificial bananas, big, bold colors, and lighting elements that will make the dancefloor look like turquoise water," Rubenstein said.
Mercy's annual gala is a spectacular evening filled with fine dining, dancing, meeting new friends, re-connecting with old and raising money for a worthy cause. Proceeds from this event provide support for renovation projects such as Mercy's Birthing Center, Critical Cardiac Care Unit, and the hospital-wide sprinkler and cooling system.
HMR Designs is an event design and production firm specializing in custom environments for wedding receptions and ceremonies, corporate events, galas, anniversaries, Mitzvahs, and other private celebrations. The company's team includes designers specializing in conceptual design, decor, interiors and graphics, as well as artisans specializing in lighting, carpentry, sewing, painting and 3-D art production.
For more information about HMR Designs, visit: hmrdesigns.com/capabilities/ and hmrdesigns.com/team/
About HMR Designs
Located on Goose Island, clients visit our design team at our boutique-style sales offices, which are backed by a 100k sq foot production space. This location includes designated areas for all of our design and production capabilities, as well as a warehouse of custom furniture, props, and decor pieces, an expansive floral studio, and a sample studio for mock up events where we show it all off. With a core staff of nearly 55 and a diverse lineup of freelance artisans regularly in-house, HMR is always teeming with creative endeavors.
Contact Details:
Burt Rubenstein, Senior Event Designer
Phone: 773.782.0800 x317
Email: BurtR(at)hmrdesigns(dot)com
Fax: (773) 782-9998
1200 N North Branch Street
Chicago, IL 60642
Source: HMR Designs