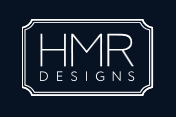 Chicago, IL (PRWEB) September 21, 2015
Representatives with HMR Designs announced that it will provide decor for the 2015 Field Museum Gala.
Creative Director Bill Heffernan and Senior Event Designer Burt Rubenstein are teaming up to produce a beautiful evening of decor centered around the various wonders of China as the Field Museum celebrates their new, permanent exhibition, the Cyrus Tang Hall of China.
"The color palette will include rich golds and pale pinks, and decor elements such as cherry blossoms, gorgeous floral chandeliers, and a custom made moving bamboo wall," Rubenstein said.
Upwards of 700 guests are expected to attend the gala on October 23 and be treated to cocktails and dinner, in addition to walking through the exhibit, which opened in June. The Women's Board hosts the gala to benefit the museum each year featuring a reception, seated dinner. and dancing.
The annual black-tie fundraiser is expected to draw corporate, civic, and philanthropic leaders from throughout Chicago and the region.
HMR Designs is an event design and production firm specializing in custom environments for wedding receptions and ceremonies, corporate events, galas, anniversaries, Mitzvahs, and other private celebrations. The company's team includes designers specializing in conceptual design, decor, interiors and graphics, as well as artisans specializing in lighting, carpentry, sewing, painting and 3-D art production.
For more information about HMR Designs, please visit: hmrdesigns.com/capabilities/ and hmrdesigns.com/blog/
About HMR Designs
Located on Goose Island, clients visit our design team at our boutique-style sales offices, which are backed by a 100k sq foot production space. This location includes designated areas for all of our design and production capabilities, as well as a warehouse of custom furniture, props, and decor pieces, an expansive floral studio, and a sample studio for mock up events where we show it all off. With a core staff of nearly 55 and a diverse lineup of freelance artisans regularly in-house, HMR is always teeming with creative endeavors.
Contact Details:
Burt Rubenstein, Senior Event Designer
Phone: 773.782.0800 x317
Email: BurtR(at)hmrdesigns.com
Fax: (773) 782-9998
1200 N North Branch Street
Chicago, IL 60642
Source: HMR Designs
###