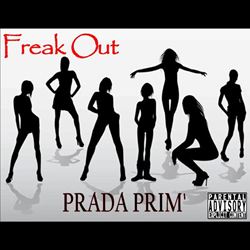 New York City, NY (PRWEB) September 16, 2015
Today Coast 2 Coast Mixtapes announce the release of "Freak Out", the latest single by New York artist, Prada Prim. The single is currently available for streaming and download at the Coast 2 Coast Mixtapes website.
Prada Prim' is currently seeking press opportunities, interviews, features, and more. He can be reached at through his official Twitter page.
About Prada Prim': Game Killahz music is the stable and Prim is the work horse behind the vision. Although he's a performer, Prim is more than your typical artist; He's a movement. Born Jarrett Rivers in New York, on the tough streets of the Bronx, he bagan rapping and started a group with childhood friends around the neighborhood.The group, L.O.F., hit the pavement of the New York City streets, wowing party goers and feeding Hip-Hop fans with Prim's savvy lyrical delivery. As passion to record grew, so did the buzz around his recordings.
One of the most devastating points of his life was when his close friend and group member was killed at a night club. Prim took time off from making music to mourn and deal with this tragedy. He then later came back with a new found passion and relentless drive to bring the sound they created together to the forefront.
Prim was later nicknamed Prada Prim for his decadent style of fashion, not to mention owning a whole slew of Prada apparel. To maintain lifestyle habits, his business mindset had to kick in early. He obtained an agreement with a restaurant owner in his area to create a full recording studio in the basement of the restaurant. Prim hired engineers to recorded his tracks as well as booked out paid sessions to create a profit margin.
Prim is currently turning Game Killahz into a fine tuned engine. With his devoted fan base in anticipation, Prim is in the process of releasing his premier mixtape/album entitled, "#LoseYaSelf". A party based melodic roller coaster ride of tracks, compiled of beats by the industries most prominent producers. He also joined forces with mixtape giant Coast2CoastMixtapes.com and Tunecore for digital distribution. Prim says, " I'm the one. This is Premium, " and with his debut release , the proof is in the pudding. For more info on Prada Prim' visit his official website.
About Coast 2 Coast Mixtapes: Coast 2 Coast Mixtapes are the most widely distributed mixtapes in the world, with over 100 million downloads/plays generated by over 300 volumes officially hosted by major artists. Coast 2 Coast has a solid reach in the new music industry with a digital magazine, DJ coalition, industry tips blog, yearly convention, and more. Coast 2 Coast Mixtapes represents a unique opportunity for artists of all urban genres, from major to indie. For more information, visit http://www.coast2coastmixtapes.com.