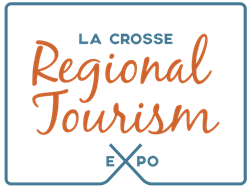 La Crosse Regional Tourism Expo and Hospitality Job Fair, will be held on Thursday, December 3, 2015 in the La Crosse Center 10am to 5pm
La Crosse, WI (PRWEB) September 16, 2015
Explore La Crosse is pleased to announce the first annual La Crosse Regional Tourism Expo and Hospitality Job Fair, a showcase for businesses, organizations, and individuals who attract visitors to the La Crosse area, Mississippi River Valley, and its surrounding communities. Taking place December 3rd in La Crosse Wisconsin, this event is a celebration of the area's dynamic and vital travel and tourism industry, which employs thousands and accounts for millions in economic impact, making it one of the region's largest industries. The Expo serves as a reminder of the crucial role tourism plays in our local economy and intends to bring area leaders, communities, and individuals together for a conversation on regional tourism and collaboration.
La Crosse Regional Tourism Expo and Hospitality Job Fair, will be held on Thursday, December 3, 2015 in the La Crosse Center 10am to 5pm. Participating area businesses will be showcasing their attractions, activities, and services to fellow stakeholders in the industry as well as to the community at large.
Explore La Crosse invites area travel and tourism-related businesses to participate and engage in this celebration, as well as to encourage employees, customers, and clientele to attend the Expo to converse, partner and learn more about what this region has to offer.
Businesses and individuals from the following counties are encouraged to exhibit: La Crosse (WI), Vernon (WI), Trempealeau (WI), Monroe (WI), Jackson (WI), Wabasha (MN), Winona (MN) , Houston (MN), Fillmore (MN), Winneshiek (IA), and Allamakee (IA).
Other events throughout the day include lightning talks, demos, raffles, food and refreshments from local restaurants, live entertainment, a new tourism ambassador program and more.
Admission is free but registration is required. Exhibitor space is available for $35.00 for job fair exhibitors and $50.00 for tourism & travel exhibitors and includes the opportunity to present or demo an experience, product, or service during the event.
For more information visit http://explorelacrosse.com/expo and download the event app for updates on exhibitors, schedule, and networking events during the expo.
Brent Hanifl
Director of Media & Membership
La Crosse Area Convention & Visitors Bureau
410 Veterans Memorial Drive La Crosse, WI
Direct: 608-782-2281
Toll Free: 800-658-9424