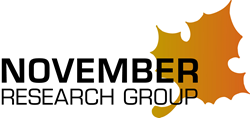 We worked closely with the business and IT professionals at the agency as well as their implementation partners to ensure a smooth transition from MAUDE to PRIMO," said Seth Warhaftig, President of November Research Group
Oakland, CA (PRWEB) September 23, 2015
November Research Group, LLC, a global leader in the delivery of drug safety and pharmacovigilance services and software tools to pharmaceutical and life sciences organizations, today announced that the company's PRIMO Regulatory software platform has been released for production use at the United States Food and Drug Administration's (FDA) Center for Devices and Radiological Health (CDRH). After a thorough implementation process, PRIMO replaces the Center's MAUDE (Manufacturer and User Facility Device Experiences) system. PRIMO is uniquely designed to meet the needs and challenges of regulatory authorities worldwide and November Research Group applauds CDRH and its partners on a successful implementation of the solution.
"We worked closely with the business and IT professionals at the agency as well as their implementation partners to ensure a smooth transition from MAUDE to PRIMO," said Seth Warhaftig, President of November Research Group. "This important milestone validates the November Research Group solution and is a key component of the ongoing modernization of the CDRH vigilance capabilities."
PRIMO's open architecture allows regulatory authority users to capture, organize, and review a high volume of adverse event reports from a variety of electronic sources. The high throughput review capability is critical for regulatory groups such as CDRH that receive more than 1,000 reports each day and must quickly determine an appropriate course of action for each report. Additionally, PRIMO offers an "intelligent" report review function and powerful correspondence tracking to support regulatory authority users in their decision-making and case management processes. The result is a rich user experience that drives efficiencies and assists in achieving the patient safety goals that underpin all product vigilance activities.
Different from commercially available pharmacovigilance solutions that are primarily focused on generating the reports that are sent to regulators, PRIMO Regulatory is specifically designed for streamlined report intake and high-volume, intelligent report review. This distinction positions PRIMO as the superior solution for regulatory authority use.
About November Research Group
November Research Group is a professional services firm that provides a complete spectrum of software and services in pharmacovigilance to the pharmaceutical and life science industry. The November Research Group team possesses extensive expertise spanning the entire pharmacovigilance industry including: implementation and support for the Oracle Argus Safety Suite and other commercial adverse event reporting systems; requirements specification and system selection; custom software application and tool development; and, software validation. In addition, the company provides its proprietary PRIMO and PRIMO Mobile software platform to life science companies and regulatory agencies to enable a streamlined and rapid data intake and review process for adverse event cases from all sources, including sales/field representatives.
Contacts:
Celine Yuan, Marketing Specialist, November Research Group
T: +1 (626) 322-4320 E: celine.yuan(at)novemberresearch(dot)com
John Cheevers, Senior Account Executive, November Research Group
T: +1 (781) 405-7559 E: john.cheevers(at)novemberresearch(dot)com