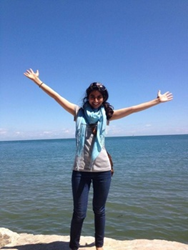 "Travel Changes You takes the collective passion we all have for travel and gives everyone, from students to business professionals, a creative outlet to showcase their story for the collective good." - Stan Rosenberg, Trip of a Lifetime Founder
(PRWEB) September 16, 2015
Regardless of destination or purpose, travel changes people. It compels people to step out of their comfort zone, meet new people, and most importantly, learn about themselves.
Trip of a Lifetime, a non-profit organization that provides travel experiences to underprivileged students, is looking towards the larger travel community to share this collective passion for travel through its Travel Changes You Initiative. Trip of a Lifetime's mission believes every trip has a story and Travel Changes You, its new microsite, was created to be able to hear the larger communities' stories. Amanda Batista, marketing manager at Oracle Marketing Cloud describes traveling as, "one of life's most wonderful pleasures, and there is no better way to enjoy it than with your best friend, partner, and confidante."
Join Amanda and dozens of others including Joe Maddon, the manager of the Chicago Cubs and former NFL player Joe Klecko, in sharing how travel can change lives, in a personal way, on Travel Changes You' s website. All the stories will be compiled and shared with students to inspire them to travel more and expand their horizons. Everyone, regardless of age or background, is encouraged to share their story so please spread word about this campaign to friends and family.
Thank you for your support of this initiative and hope #travelchangesyou this year