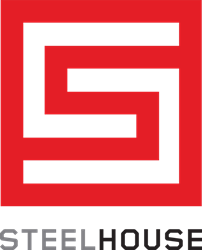 This holiday season, we're likely to see consumers using Pinterest, more than ever, to aid in buying decisions.
Los Angeles, California (PRWEB) September 16, 2015
SteelHouse, a marketing software company, today released a guide with tactics and best practices for digital marketing during the holidays, including new trends for mobile and social channels.
The data provided by SteelHouse represents millions of online transactions from approximately 500 US retailers over desktop, smartphones and tablets during the last 12 months. Some notable statistics for this holiday season include:

People spend 82 percent of their mobile time in-app versus 18 percent in mobile web. In-app campaigns can drive app downloads, retain or acquire customers, retarget site visitors and reach consumers in social.
Mobile in-app campaigns convert at 5-10x the mobile web rate.
Dynamic creative increases conversion rates by 69 percent.
Ads with video backgrounds and countdown timers achieve up-to 10 times better performance.
"At SteelHouse, we have the opportunity to analyze millions of data points between our advertisers and their customers. It's fascinating to see how consumer behavior changes during the holiday period," said Patrizio Spagnoletto, CMO at Steelhouse. "For example, this holiday season, we're likely to see consumers using Pinterest, more than ever, to aid in buying decisions. This is just one of the many insights explained in our guide, and we are happy to share what we learned over the past year."
SteelHouse works with close to 500 brands, including Vans, Priceline.com, Etsy, Blue Apron, Beachbody, Quiznos, Rosetta Stone, Getty Images and Oakley.
The SteelHouse Holiday Guide also aggregates third party data that is particularly relevant to new and upcoming advertiser trends. Some of these trends are:
3 out of 4 shoppers will continue to use their mobile phone while in the physical store
Pinterest referrals spend 2X the amount than that of Facebook referrals
26 percent of eCommerce sales came from mobile devices between Thanksgiving and Cyber Monday, up from 20 percent during the same period the previous year
To access the 2015 Holiday Guide in its entirety, click here.
About SteelHouse
SteelHouse™ is a data-driven marketing technology company bringing innovative advertising solutions to brands, agencies, and direct marketers. By giving control over audience, creative, and channel – marketers can run superior retention and acquisition campaigns. SteelHouse reaches hundreds of millions of consumers a month, across hundreds of the world's largest brands with its award-winning retargeting, retention, acquisition and creative technologies. The SteelHouse team is comprised of veteran direct marketers and engineers from eHarmony, E*TRADE, Oracle, and the Rubicon Project.