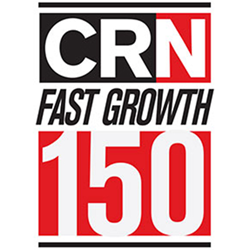 Reston, Va. (PRWEB) September 16, 2015
Clearpath Solutions Group announced that it has been named to The Channel Company's 2015 CRN Fast Growth 150 list. Based on gross revenue over the two-year period from 2012 to 2014, The Fast Growth 150 list ranks solution providers based in North America with significant economic growth. In a turbulent IT economy, these companies have shown exceptional prowess in growing their operations and constantly providing essential services to their customers. Clearpath ranked No. 49 on this year's list, rising from their previous position at No. 81 in the 2014 rankings.
Leveraging elite engineering expertise and technology partnerships, Clearpath Solutions Group's mission is to implement highly specialized technology solutions to tackle any IT challenge businesses may face now and in the future. Their success is attributed to their partnership approach with such industry heavyweights like VMware, EMC, Cisco and Amazon Web Services, as well as their dedication to maintaining the highest levels of certification and providing the most specialized training for their team of consultants.
"We're honored to be named to the CRN Fast Growth 150 List for the third consecutive year," said Gary Vaughan, President and Co-Founder of Clearpath Solutions Group. "This recognition represents our dedication to enhancing the customer experience through a consultative approach to enterprise IT. We look forward to continuing this pattern of growth while raising the standards for Value Added Resellers."
"Cloud computing, mobile and big data technologies are making the industry both more exciting and more challenging than it's ever been," says Robert Faletra, CEO of The Channel Company. "Solution providers recognized in CRN's Fast Growth 150 list are rising to meet the challenge and are thriving as a result. We are pleased to recognize these firms as leaders in today's IT channel."
The Fast Growth 150 list is highlighted in the October issue of CRN and can be viewed online at http://crn.com/fastgrowth.
About Clearpath Solutions Group
Clearpath's mission is to help store, protect and manage your organization's most valuable asset – information –while increasing efficiency and decreasing the cost of doing business. Leveraging strategic and technology partnerships, Clearpath specializes in technologies such as cloud computing systems, data storage, virtualization, data backup and recovery, IP networking and unified computing systems. For more information, visit clearpathsg.com or call 866-892-3154.