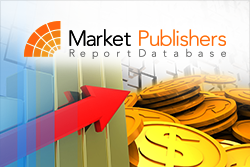 London, UK (PRWEB) September 16, 2015
Market Publishers Ltd is excited to be a media partner of Cyber Intelligence Europe 2015 and cordially invites you to participate in this unrivalled Event, which will take place on the 28th-30th of September this year, in Radisson Blu Hotel, in the capital of Romania, Bucharest. This year, the event will be held in Romania as recently NATO has announced the country to be the key hub of anti-cybercrime operations in South Eastern Europe.
Organized by Intelligence-Sec, this three-day conference and exhibition will be focused primarily on the ways to combat cybercrimes. Moreover, the event will concentrate on the importance of sharing information between regional governments and private sector organizations to develop an understanding of how to combat the cyber criminals from breaching critical infrastructure.
The expected event is expected to attract mainly leading cyber security officials, military and law enforcement agencies, to name only a few, that will analyze and evaluate the different types of cybercrimes across Europe; delve into ways of prevention or/and combating of cybercrimes; discuss the importance of sharing information between the public and private sectors; provide in-depth and knowledgeable presentations; share vital information and their unique experience in combating cybercrimes and cyber threats; scrutinize current strategies being used to protect computer systems; get a great chance to network with leading officials from across Europe in one place.
Take time by the forelock! Book a ticket now!
Event Details:
Cyber Intelligence Europe 2015
When: September 28-30, 2015
Where: Radisson Blu Hotel, Romania, Bucharest
https://marketpublishers.com/events/cyber_intelligence_europe_2015_.html
Only half a month left before Cyber Intelligence Europe 2015! Therefore, do not miss an opportunity to take part in forthcoming event!
Please note that Market Publishers' registered customers are eligible for a special discount!
To register at MarketPublishers.com right now, please, visit our Registration Page.