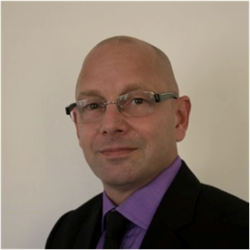 Andy has a proven track record of outstanding management and service delivery performance.
Dublin, Ireland (PRWEB) September 17, 2015
Vizor, the global leader in supervisory technology, today announced the appointment of Andy Covey to the role of Director Middle East, Africa and Asia Region. Based out of the Company's Dubai, United Arab Emirates office, Andy will oversee management and ongoing expansion of the Dubai office, including staff and regional projects. He will also be responsible for client relationships and sales, developing and maintaining deep relationships with current and prospective clients in the region.
With roles ranging from Executive Program Manager, Senior Executive Sales Lead, and Certified IBM Project Manager, Mr. Covey brings over twenty experience to his role at Vizor.
"Andy has a proven track record of outstanding management and service delivery performance", said Vizor Managing Director Ross Kelly. "He has built a strong team in our Middle East office and will help ensure Vizor is able to achieve our goals and reach more regulators around the world."
Mr. Covey is certified as a Project Management Professional (PMP) by the Project Management Institute and in addition has received numerous professional performance awards. These include recognition for leadership and planning ability and many client acknowledgements for outstanding performance, including two General Manager Awards for customer services and solution excellence.
About Vizor
Since 2000, Vizor Software has been the standard for financial regulatory technology. Leading the way in regulatory supervision software, Vizor is trusted by Central Banks and Financial Regulators from around the globe for the collection and validation of highly complex data from Financial Institutions. Serving the needs of financial regulators in more than 30 countries, Vizor is a trusted partner of large consulting firms and leading XBRL toolset providers. Employing a collaborative, agile approach to implementing regulatory solutions, Vizor simplifies and strengthens financial regulation systems. You can learn more and visit Vizor at VizorSoftware.com or by following Vizor on Twitter, LinkedIn, Google+, YouTube, and Pinterest.
Media Contact
Tara Landry
Vizor Software
Tara.landry(at)vizorsoftware(dot)com
See more at: http://vizorsoftware.com/about/press/