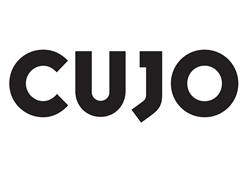 Los Angeles, CA (PRWEB) September 16, 2015
Today CUJO (http://www.getcujo.com), the Internet security solution that guards all connected home devices from the latest and most sophisticated virtual intrusions such as malware, viruses and hacking techniques, exceeded its crowdfunding campaign goal of raising $30,000 on Indiegogo. Having already pre-sold 390 units and raised more than $35,000, the CUJO device will be put into mass production and available to consumers in March, 2016.
"In the process of building CUJO, we met so many people who have experienced issues with their Internet of Things devices being hacked," said CUJO founder and CEO Einaras Gravrock. "We were thrilled when Indiegogo approached us to run a pre-sale campaign on their platform, as it gives us a chance to build on our strong community following and to reward those who have helped us with their feedback to build CUJO."
The success of the campaign reflects a growing concern among individuals and small businesses that are vulnerable to internet threats. While CUJO's goal was to raise the funds for continued design and production expenses, the team also hopes the campaign will educate consumers on the security vulnerabilities with their Wi-Fi-connected devices such as computers, smart phones, baby monitors, tablets, TV's, and even smart home appliances, offering them the chance to take the first step toward securing their home and small business networks.
CUJO acts as a plug-and-play gatekeeper on the front end of the router, blocking hackers and other threats before they can reach a home network and all the smart devices connected to it. Internet security that was once available only for businesses is now available for the home.
Interested consumers can still purchase the device on Indiegogo for only $49 until October 14, receiving up to 12 months of free service when purchasing through the campaign. The device will require a monthly monitoring fee of just $8.99 per month, or an annual fee of $89, for those purchasing CUJO after the campaign.
For more information please visit getcujo.com/press.
Media Contact:
April Wareham
Leverage PR
april(at)leverage-pr(dot)com
512-502-5833