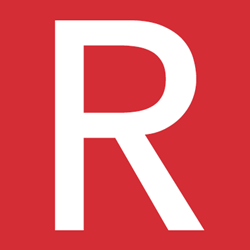 New York, New York (PRWEB) September 17, 2015
The Reading Room announced today the appointment of Guy LeCharles Gonzalez as VP Audience Development. Guy joins The Reading Room from Library Journals, LLC (Media Source, Inc.) where he was Director of Content Strategy and Audience Development. Guy was previously the founding Director of Programming & Business Development for Digital Book World and comes with more than twenty years of experience in publishing, marketing, event planning, and business development.
"We are delighted to welcome Guy. He not only has the experience and expertise to round out our team, but the sensibility to understand and connect with our audience," said Kim Anderson, CEO at The Reading Room.
Anderson continued, "At The Reading Room we live to discover books. Reading is a way to understand and experience the lives of all the people we cannot know, and to share that experience with others. We recognized Guy immediately as someone who shared that vision."
"The more I learned about The Reading Room, the more intrigued I became about their approach to connecting with readers," said Gonzalez. "They've already attracted an impressive audience, and I'm excited about the opportunities ahead to more effectively serve and engage them as we continue to grow our membership and expand our offerings."
In other news at The Reading Room, Sarah Hill has been promoted to VP of Product and Marketing, previously the Director of Content and Strategy. Sarah Mangiola has been promoted to Managing Editor, previously the Editorial Manager. Nicole Cunningham has been promoted to Manager of Community and Author Relations, formerly the Sales and Publishing Coordinator.
About The Reading Room
The Reading Room is a social book discovery platform that provides an independent experience for book lovers, creating and curating content around the world for its 1.5 million members and more than 2+ million social followers. The Reading Room encourages discovery, purchase, and discussion of your next great read, connecting like-minded readers, and providing the latest news about all things books.