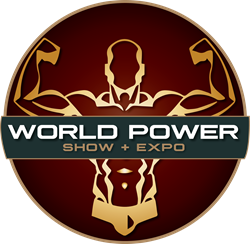 50+ live shows & competitions linked to fitness, bodybuilding, power training, martial arts and healthy living
London (PRWEB UK) 21 September 2015
On 2-3 July 2016, London will welcome the biggest bodybuilding and fitness exhibition the city has ever seen. 30,000 visitors are expected at ExCel London to attend incredible performances, top class competitions and meet and greet fitness champions.
US-based and unchallenged world calisthenics expert, Frank Medrano, will take part in the leading bodybuilding exhibition to show off some ripped muscles and share tips on bodyweight training and nutrition with his European fans.
Straight from California too will be professional bodybuilder and eight-time Mr Olympia, Ronnie Coleman. Currently holding the record of the most wins as an IFBB professional with 26, the American athlete will join the World Power Show for exclusive greetings and talks. "Yeah Buddy"!
The exhibition, accessible to all, amateurs as well as pros, will feature over 50 live shows and competitions linked to: fitness, bodybuilding, power training, martial arts and healthy living. The selection of the professional shows and competitions include, amongst others: the UKBFF English Grand Prix (Bodybuilding), the UK Strongest Man 2015, the WBA European Breaking Championships, the Sumo Wrestling Tournament, UK's Next Top Fitness Model, CrossFit challenges, the British Council Stick Fighting Southern Open Championships, Parkour and Capoeira demonstrations, celebrity and athlete presentations, plus many, many more.
World-class exhibition organisers, International Research Networks and Oliver Kinross, have teamed up with the biggest federations and sports associations such as UK Bodybuilding and Fitness Federation (UKBFF), UK Muaythai Federation, World Breaking Association (USBAWBA), British Council for Chinese Martial Arts (BCCMA), Parkour UK, and many more, to offer an unprecedented journey into the fitness world.
Strength and health enthusiasts have warmly welcomed the event, showing a lot of excitement on social media: "We must go!", "Finally a show near me", "That's amazing!", "Excellent" or even "I will definitely be up for this!" First release tickets are available online at a discounted rate until the end of September.
More information about the World Power Show 2016, the shows, partners, is available on the website: http://www.worldpowershow.com
To receive every update on the World Power Show, email "subscribe newsletter" at info@worldpowershow.com. Alternatively, fill the newsletter form on the website.