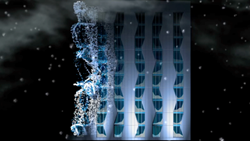 "You can make the floor look like it's rippling, or a building look like it's crumbling..."
Chicago, IL. (PRWEB) September 17, 2015
Chicagoland based projection mapping company Chicago Projection Mapping has released a brand new set of tips and tricks designed to make projection mapping a little easier to bring to fruition. As with any video or media presentation, 3d projection mapping can be a complex endeavor, but the staff and crew at Chicago Projection Mapping have years of experience gained through each and every one of their projects. By sharing that experience, they hope to improve the quality and reputation of projection mapping even further as they challenge and help others to refine their craft.
That these tips could apply equally to entrepreneurs starting a projection mapping business or to clients seeking out a firm for their first project is no accident. The two usually encounter similar challenges, and the team at Chicago Projection Mapping has identified some of the most common. Among their tips and tricks are pieces of advice such as "create your wow moments." As projection mapping and architectural mapping are very visual mediums, this particular piece of advice pushes clients and newcomers alike to push take advantage of the technological opportunities projection mapping presents.
"There's so much you can do with projection mapping," said Mark Smith, owner and founder of Chicago Projection Mapping. "You can make the floor look like it's rippling, or a building look like it's crumbling, or you can make time look like it's speeding up or standing still. There are so many ways you can dazzle that it's always a shame to see a presentation that's just on this side of ho-hum. We're always challenging ourselves to give every presentation that wow moment." Smith credits that push for helping Chicago Projection Mapping earn its reputation as a leader in the projection mapping field. "Whether the client is a business or a hotel or a marketing firm, they come to us for the wow."
The tips and tricks offered by Chicago Projection Mapping also include some logistical and technical help, both for clients and for those starting in the field. The logistics of such projects can, of course, be quite challenging, as projection mapping can encompass both short projects and long-term installations. Helping clients determine the best ways to accomplish the desired end product is yet another area where Chicago Projection Mapping excels, thanks to experience with large outdoor displays, permanent installations, and constantly changing projection mapping projects. Indeed, Chicago Projection Mapping has been asked numerous times to consult on projects they did not even start.
As a leader and an innovator in the industry, it's quite likely that this Chicagoland-based firm will continue to offer new tips and tricks as they continue. Projection Mapping, as with many media fields, is an interesting area because the more everyone knows about it—clients and competition alike—the better the entire field gets. If you would like to take advantage of the expertise and experience at Chicago Projection Mapping, you can contact them via e. mail at Info(at)ChicagoProjectionMapping(dot)com.
Founded by the Emmy award-nominated team at Absolute Vision Productions, Chicago Projection Mapping is the Midwest's leader in 3D and 4D projection mapping and video mapping. Through a focus on compelling content, exceptional client service, and unmatched visual impact, Chicago Projection Mapping marks the leading edge for traditional and interactive projection mapping.
CPM has capabilities in...

3D and 4D Projection Mapping Design
Temporary and Permanent Installation
Consultation on All Aspects of Mapping Process
Show Design and Integration
Pre-Visualization, including storyboards and renderings
In-House 2D and 3D Animation Team
Custom Interactive Design Capabilities
Asset Reconfiguration for Brand Consistency
Integration with all major video and media formats
Custom Media Servers for flawless operation
Experience with all standard mapping hardware and software
Partnerships with regional and national hardware vendors
On-Site Setup, Mapping, and Event Operation
Remote access and operation for permanent installations
Whether for a five square foot kiosk display, or a fifteen-thousand square foot skyscraper-sized mapping show, Chicago Projection Mapping is the trusted team for any level of scale or creative vision.
About Chicago Projection Mapping: Based in Chicago, IL, Chicago Projection Mapping is a full service content creation and 3D projection mapping company, serving the corporate, event, meeting, and convention sectors. For more information, please visit http://www.ChicagoProjectionMapping.com, or call 630-620-0000.