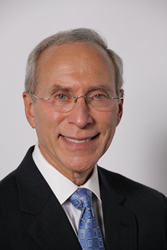 "I am very inspired to be working with a company that has the intellectual property and technology to produce these very complex biologic drugs while improving quality, consistency, and reducing the cost of the medications for patients." Dr. Hausfeld
Frederick, MD (PRWEB) September 17, 2015
BioFactura proudly announces the appointment of Dr. Jeffrey Hausfeld as the newly elected Chairman of the Board and Chief Medical Officer. Dr. Hausfeld, a graduate from Yale University School of Medicine, practiced Otolaryngology and Facial Plastic Surgery in the Washington DC area for more than 23 years until he ventured into the business side of medicine. He obtained an MBA specializing in healthcare from Johns Hopkins University and a degree in Organizational Development from George Washington University. Along with having been highly acclaimed during his surgical career, Dr. Hausfeld has been a successful physician entrepreneur as well. He is the President of Memory Care Communities LLC, a syndicate which builds and operates Assisted Living facilities specifically designed for Alzheimer's and dementia care patients. He is the Managing Director of FMS Financial Solutions, a full service debt recovery firm in Greenbelt, Maryland focusing on medical and multi-family housing debt collections. Dr. Hausfeld is one of the Founders and the Chairman of the Board of the Society of Physician Entrepreneurs (http://www.sopenet.org ), a global not for profit network focused on educating healthcare and life science professionals in Bioentrepreneurship and Innovation.
Darryl Sampey, President and CEO, stated, "We are excited and privileged to bring Dr. Hausfeld on board. In addition to leading our current Series A fundraising efforts to support biosimilar drug development, he is a vital member of our executive team adding considerable value to our corporate, intellectual property and strategic development as we expand operations."
"Just as the introduction of generic drugs into the marketplace changed the pharmaceutical landscape, so too will the burgeoning field of biosimilars bring about more affordability and accessibility of these therapeutic classes for many of our patients" says Hausfeld. "I am very inspired to be working with a company that has the intellectual property and technology to produce these very complex biologic drugs while improving quality, consistency, and reducing the cost of the medications for patients."
About BioFactura, Inc.
BioFactura (Frederick MD) develops and commercializes high-value biosimilars (i.e., follow-on biologics or generic biopharmaceuticals) using its patented StableFast™ Biomanufacturing Platform, the optimal system for bringing these drugs to market with faster, lower cost, superior-quality manufacture. For over 10 years, BioFactura has been advancing life-saving medicines from the research bench to the patient using its innovative drug development and manufacturing technologies. Current and past programs include biodefense drugs against smallpox and Ebola, novel medicines for cancer, and low-cost/high-quality biosimilars for autoimmune and infectious diseases. BioFactura is opening a new 5,500+ sq. ft. headquarters and R&D/manufacturing facility in the Riverside Research Park located in Frederick, MD in October 2015. This expansion will bring significant additional capabilities in cell line and bioprocess development as well as cGMP Phase I clinical manufacturing. BioFactura has been prequalified for a 50% Biotech Investment Tax Credit from the State of Maryland.